So how does one summarize nearly 5000 years of history and mythology … with lots of pictures and a little bit of context, or at least I'm going to try!
I expect most of us were first exposed to ancient Egypt back in grade school. That is certainly my recollection and perhaps what sparked my endless fascination with ancient ruins. During the course of our travels over the last several months we've shared with you numerous examples of roman ruins, and after visiting Egypt my overriding impression of the two civilizations is that Roman ruins provide a glimpse into the infrastructure of that empire, whereas ancient Egypt is all about ego and, oh my, what egos they were!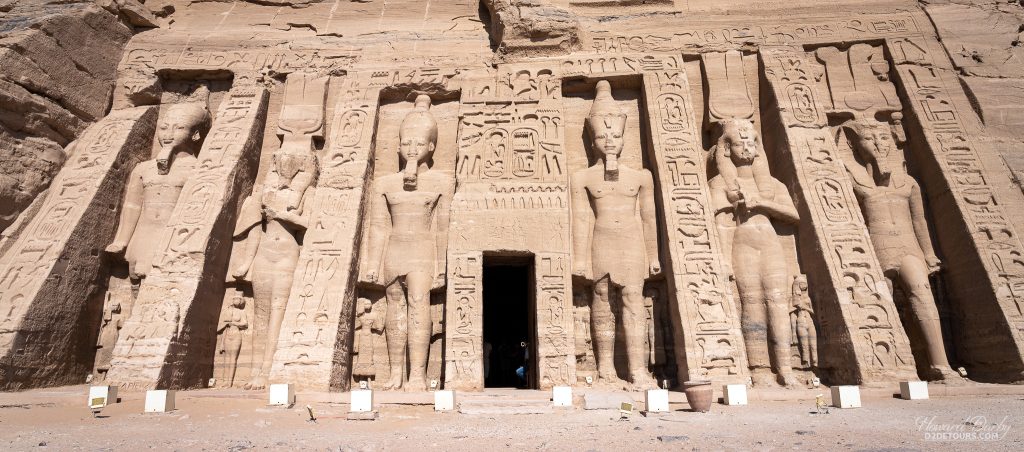 This post won't follow our normal DETOURS template as we visited Egypt with a tour company, Memphis Tours. Generally we prefer to be self-sufficient when travelling, but since we wanted to see as many of the historic sites as possible, we decided the convenience of a tour company organizing all of those logistics far outweighed any need we had for independence, and we were very happy with that decision. As a footnote to that, we thought the driving in Amman, Jordan was insane, but Cairo took that to the next level! Our guide mentioned that the lines on the road were for decoration and that was evident when we were travelling down an elevated 4-lane marked highway with six cars abreast and motorcycles weaving their way through too!
Dollars – Similar to our trip to Jordan, this trip was using money previously set aside for trips cancelled by COVID-19, so you'll note our costs exceed our ideal nomadic lifestyle budget of $110/day. Additionally, we couldn't effectively carve out the costs for things like accommodation, transportation, sightseeing, etc. as they were included in the overall price tag for the tour. In any event, to give you an idea of what a 13-day / 12-night Egyptian tour could cost, our total expenses were $6,238.56 CAD ($5,001.48 USD / €4,335.92), which averaged out to $479.89 CAD ($384.75 USD / €333.53) per day, broken down as follows (excluding airfare as that will vary greatly depending on your embarkation point):
Tour package ($4,642.92 CAD), which included:

transportation in-country, including flights from Cairo to Aswan and Hurghada to Cairo;
4-star hotel accommodation;
3-night Nile Cruise;
hot air balloon ride over Luxor;
all sightseeing entrance fees, including guides (we were a private tour of four during our visit to Cairo, and while on the cruise were part of small groups between 6 and 12 people); and
food – breakfast everyday, a few lunches, plus all meals on the cruise.

Tips (drivers and guides while on the Tour) – $443.03 CAD;
Meals not included with the Tour – $265.53 CAD;
Wine – $88.59 CAD;
Scuba diving – $348.48 CAD;
Mobile Data – $16.50 CAD (by the way, internet speed throughout Egypt was AWFUL);
Health Insurance – $368.28 CAD; and
Egypt Visas – $65.23 CAD (many countries are eligible for a visa upon arrival but we arranged ours ahead of time, through the government portal.
For a reference point, our accommodation in Egypt was:
Cairo – Le Riad Hotel de Charme: located in Islamic Cairo, "charming" is the right description for this hotel with its themed suites (we had the music and cinema suites), and a lovely rooftop restaurant;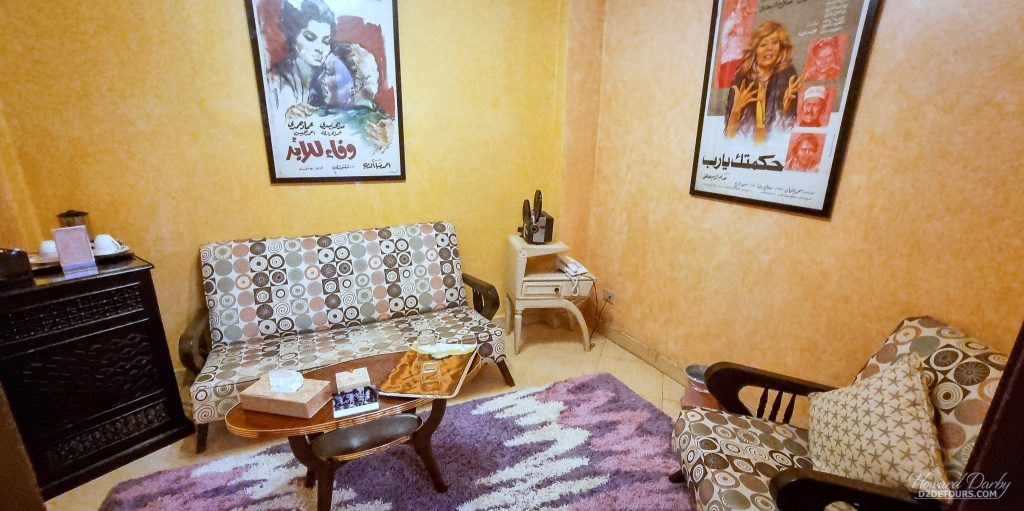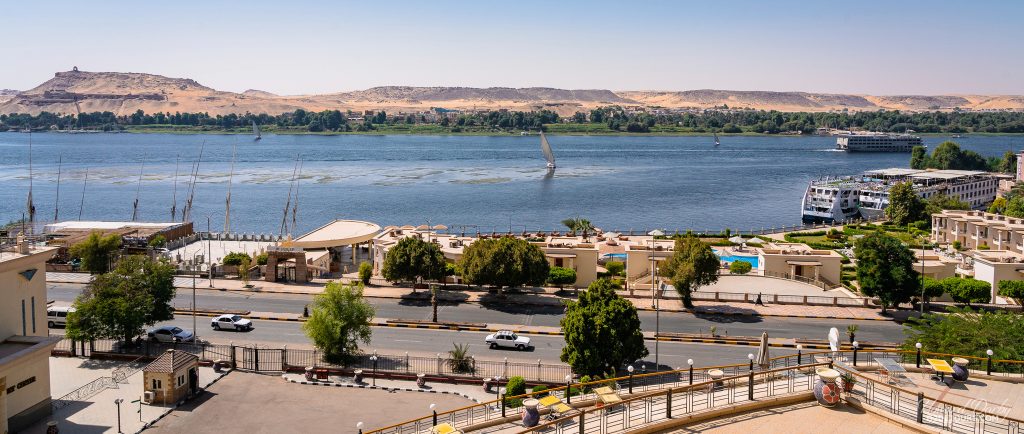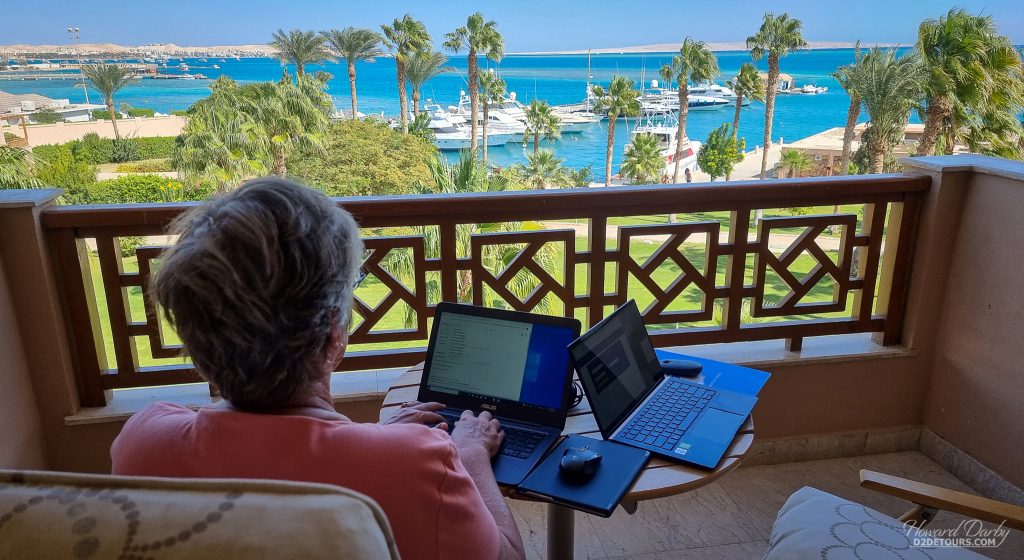 Cairo – Steigenberger El Tahrir Hotel: we had two nights in Cairo before our departing flights and chose a hotel with easy access to the airport.
This bucket-list trip was completely stress-free with the only questionable aspect being the PCR testing offered by Memphis Tours. Upon arriving in Egypt we were offered the option of doing a test that evening following which they would freeze our sample until our departure date when they would thaw it, test it and provide us with the results??!!! We declined that offer and waited to take a test 48 hours before departure – which was still questionable as the testing time was incorrectly noted and some personal data was wrong. Fortunately for us (and the friends we were travelling with) the results were accepted by the countries to which we were travelling, whew!
Okay, here comes a barrage of historical tidbits, feel free to skim and just enjoy Howard's pictures!
LOWER EGYPT (I know this seems weird, but Lower Egypt refers to north Egypt, including the Nile Delta)
Cairo
The metropolitan area of Cairo is home to 20 million people and includes the capital city of Cairo, the village of Saqqara and the city of Giza.
The city of Cairo is a sprawling metropolis with an ever-present pall of smog, but within that haze is the Egyptian Museum (often called the Cairo Museum). Inaugurated in 1902, it is the oldest archeological museum in the Middle East and is presently home to the largest collection of Pharaonic antiquities in the world. The Grand Egyptian Museum, located near the pyramids in Giza, is currently still under construction (with plans to be open near the end of 2022) and many of the items from the Cairo Museum are slowly being transferred to the Grand Museum. Notwithstanding this transfer, the Cairo Museum still displays a mind-boggling array of artifacts including beautifully decorated wooden sarcophagi, statuary, jewellery, mummies and the Tutankhamun exhibit, an absolute "must-see," and the one section of the Museum you are not allowed to photograph. This Museum has a romantic quality to it with soaring ceilings, wooden display cases with yellowing labels, artifacts jumbled into nooks and crannies and a reverential hush – I wonder if the new museum will be able to capture any of this nostalgic charm.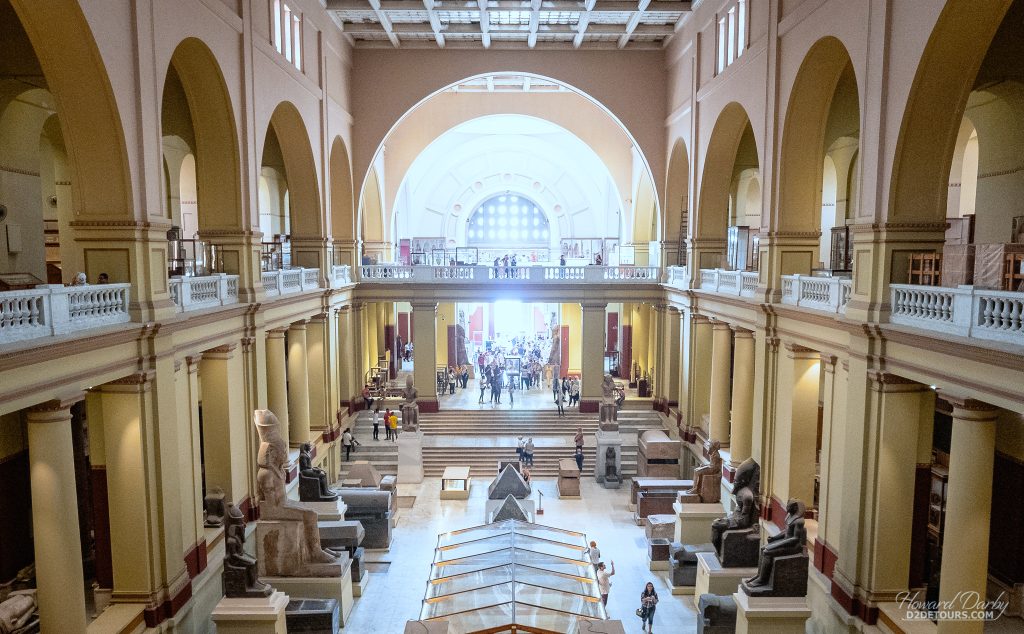 Saqqara
The ancient Egyptians were one of the first civilizations to believe in an afterlife and a suitable structure to contain not just the pharaoh's remains but all of the accoutrements necessary to set him up in the afterlife was imperative. The Pyramid of Djoser, at the funerary complex of Saqqara, is believed to be the oldest remaining stone building in the world with construction completed approximately 4,700 years ago! Little is known about Djoser himself, but he is credited with promoting construction of the larger and longer-lasting monuments that continued to prevail in the years following his reign. The Pyramid of Djoser is a "step" pyramid and is intended to reflect Djoser's ascension to the rank of a god. Numerous other pyramids and tombs of high-ranking priests have been found at Saqqara with excavation ongoing; in 2021, fifty-two burial shafts were located containing 50 wooden sarcophagi.
Giza
Nearly 100 years later, the Pharaoh Khufu had his pyramid built on the Giza plateau. The oldest of the ancient seven wonders of the world, and the only ancient wonder still largely intact, it, along with the slightly smaller pyramid of Khafre, and the pyramid of Menkaure, are absolutely staggering in their size. Not surprising, time and erosion have taken their toll, and today the Khufu pyramid measures 137m in height with a base measurement on each side of approximately 230m. The Khafre pyramid is a little over 134m tall with base measurements of approximately 215m and the pyramid of Menkaure is significantly smaller – only 65m high, with base measurements of approximately 104m. Originally, completely covered with smooth, white limestone (a dull portion of which still remains on the pyramid of Khafre), these tombs must have been dazzling in the sunlight and would certainly have been worthy of a god on earth.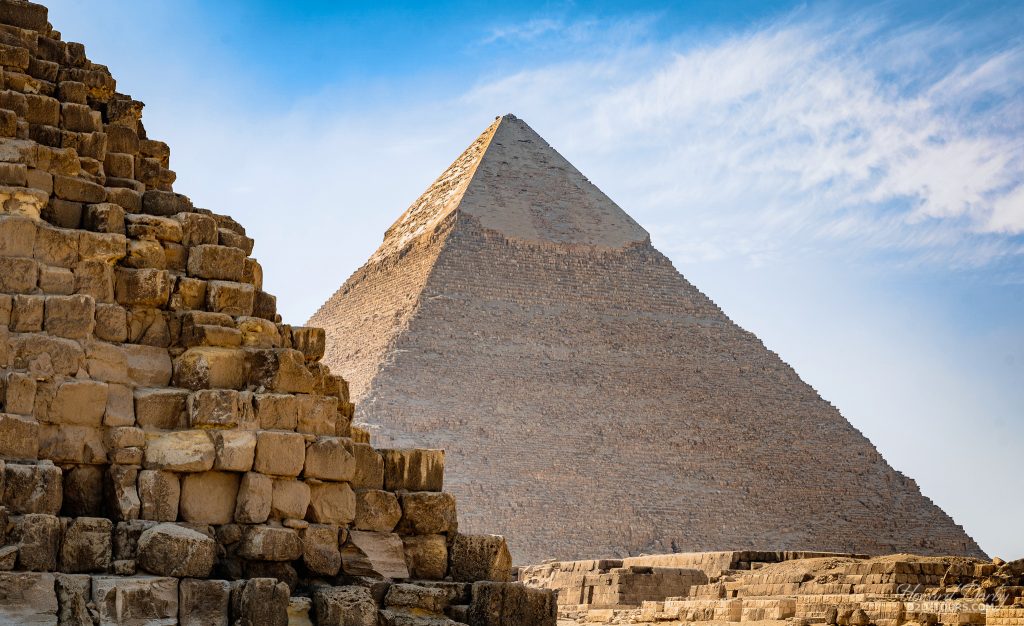 Included in the pyramid complex of Khafre is the iconic Sphinx of Giza, the purpose of which has captured the imagination of generations. The word sphinx is actually a Greek word and although there are hundreds of tombs in Giza none of the hieroglyphic inscriptions found in the area make mention of this particular statue nor is there consensus on why this sphinx was built, though many egyptologists believe it had something to do with the movement of the sun. Photographs simply cannot do justice to the size of this monument (nor any of the structures we saw in Egypt) – the Sphinx of Giza measures 73m in length, is 6m wide, with a height of 20m. While this sphinx may be a bit of a mystery, these types of statutes on a smaller scale were generally temple guardians and three different styles can be found: Androsphinx, body of a lion and the head of person (usually a pharaoh); Criosphinx, body of a lion with the head of ram; and Hierocosphinx, body of a lion with the head of a falcon or hawk.
UPPER EGYPT
Temples
Egyptian temples were seen as houses for the gods or for Egyptian kings in the afterlife. The general populace was not allowed to enter the sacred portions of a temple but would bring their offerings to the priests who lived and worked inside. Temple priests were charged with accepting offerings and conducting the daily rituals necessary to honour the entity to whom the temple was dedicated or to ensure a pharaoh's continued journey to the afterlife. Over time the priests became extremely powerful (and wealthy as they were exempt from taxes) as they were seen as consulting directly with the gods and were the only ones who could interpret their will. The wall decorations in all of the temples we saw in Egypt are astounding, every square inch of wall space, column, and ceiling is covered with hieroglyphics and carved scenery, all of which would have originally been painted – a bit bewildering in fact.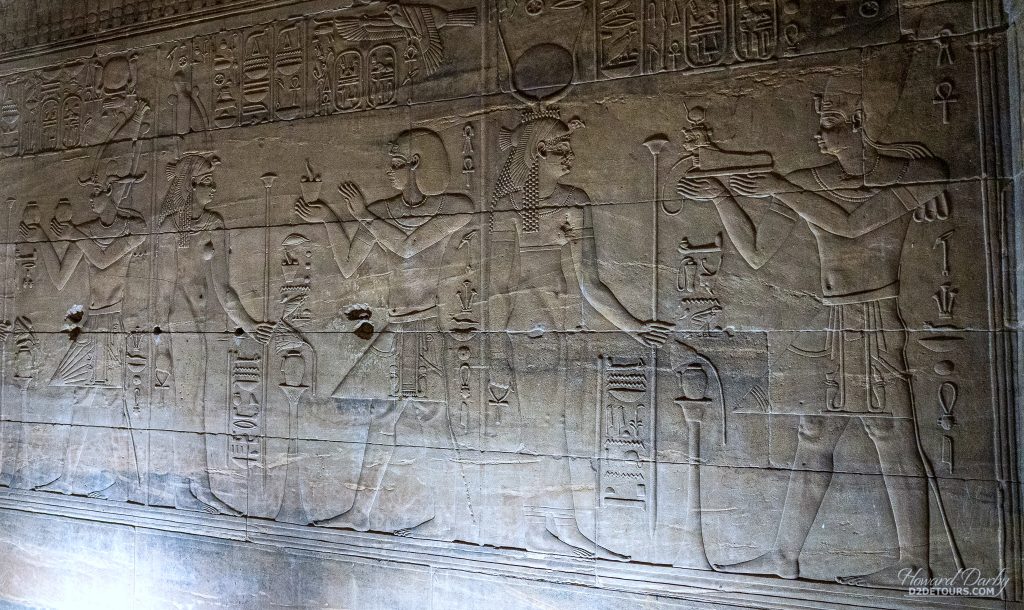 Aswan
Nearly 700 km south of Cairo, along the banks of the Nile, is the city of Aswan. The annual flooding cycle of the Nile was integral to Egypt's survival and the earliest signs of rising river levels could be observed at the first cataract in Aswan. The idea of controlling this flooding cycle was not a modern concept but it wasn't until 1898 that construction of a dam across the river  began. In 1902, the Aswan Low Dam, at the time the largest masonry dam in the world, was opened. Despite raising the level of that dam twice, it proved inadequate in controlling floodwaters and in 1960 Egypt began construction of the High Dam, which resulted in the creation of Lake Nassar, one of the largest man-made lakes in the world. In addition to reclaiming thousands of acres of desert land for cultivation, the High Dam generates billions of kilowatts of hydroelectricity which has been a boon to the Egyptian economy. The creation of Lake Nassar was not without controversy, as it required the relocation of tens of thousands of Egyptian and Sudanese nomads as well as submerging several important ancient sites, but the benefits outweighed the concerns. Interestingly, there are no crocodiles left in the Nile, they're now all in Lake Nassar!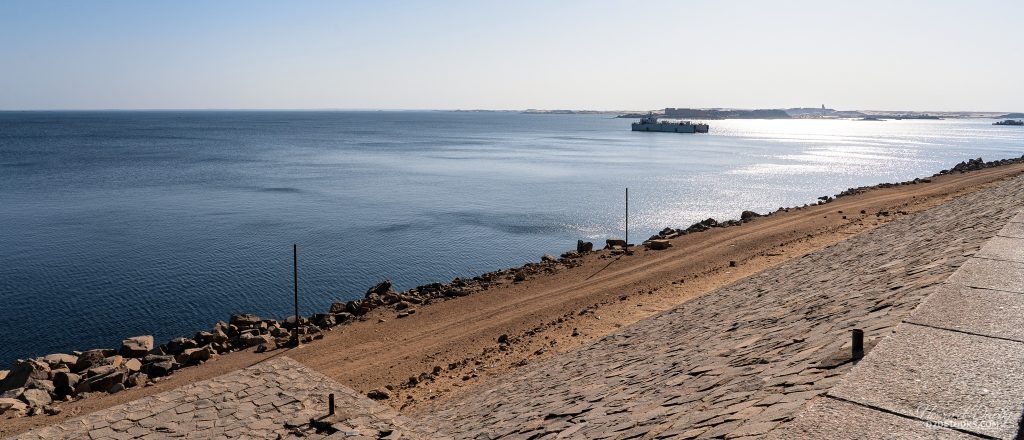 The Temples of Abu Simbel and Philae were two of the important temples affected by the creation of Lake Nassar, and their relocation was an engineering marvel.
Abu Simbel
Carved into the mountainside along the Nile River during the reign of Rameses II were two temples, the Great Temple, dedicated to Rameses II himself, and the Small Temple dedicated to his favourite wife, Queen Nefertari. The temple complex took over 20 years to complete with construction beginning in 1264 BCE and based on wall decoration in the Great Temple these structures were constructed, in part, to celebrate Rameses' battle victories. The complex was lost in the sand until 1813 when Swiss explorer Johann Burckhardt rediscovered it (sidenote: Burckhardt also rediscovered Petra in Jordan – busy guy!). The Great Temple was orientated such that twice a year, on the 21st of February and again on the 21st of October, the sun shone directly into the sanctuary illuminating the statue of Rameses. The creation of Lake Nassar put the complex in jeopardy but through the efforts of UNESCO (and a significant amount of money) the complex was moved. Both temples were carefully dismantled and precisely reconstructed 65m higher and 210m north-west of their original location, with a man-made mountain built to re-create the impression that the temples were cut into the rock face. The sun still shines on Ramses but given the temple's new location, this phenomenon now occurs on February 22nd and October 22nd.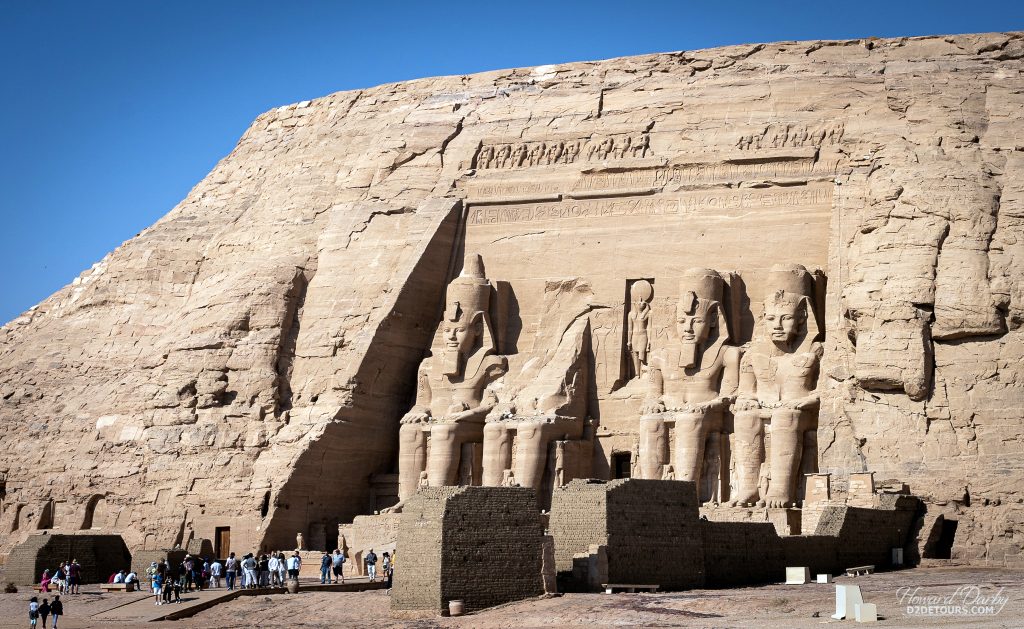 Philae Temple
Relatively new by Egyptian standards is the Temple of Isis at Philae. Built around 690 BCE, the temple carvings depict scenes from the Egyptian mythology surrounding Isis, goddess of fertility and rebirth. This temple was moved from its original location on Philae Island after the flooding of Lake Nassar and now one takes a Nubian water taxi to Agilkia Island to view it.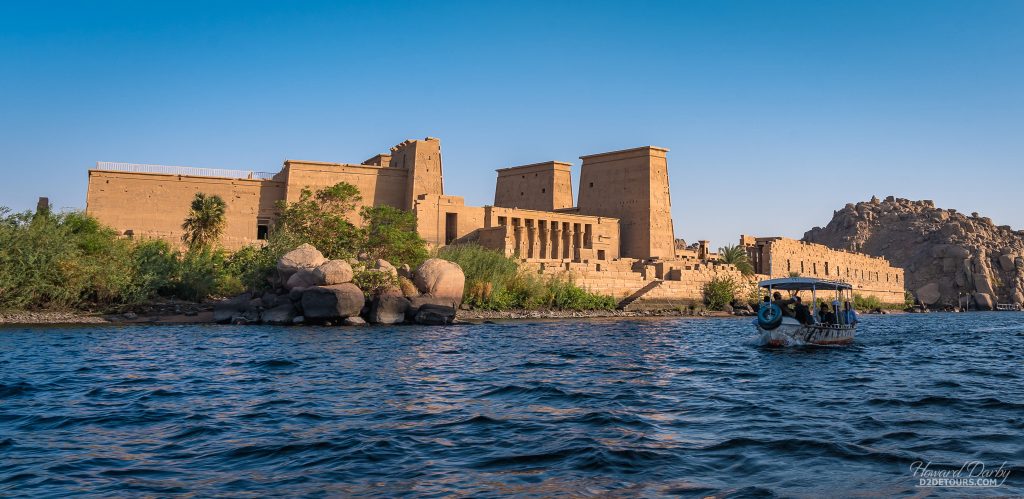 Stone Quarry
Ancient Aswan was famous for its granite quarries, stone from which is found in monuments throughout Egypt including the pyramids at Giza. Still visible today is an unfinished obelisk commissioned by Queen Hatshepsut (1508-1458 BCE). Egyptian obelisks are monolithic (carved from a single piece of stone) and were often placed in pairs at temple entrances. This unfinished obelisk would have been the largest obelisk ever erected, measuring 42m in length. Unfortunately, it appears that cracking must have occurred as it was being carved from the bedrock and the project was abandoned. The marks from workers' tools are still visible though, which offers some understanding of Egyptian stone-working techniques. Only 21 ancient Egyptian obelisks are still standing today and sadly most of them are not in Egypt. Cairo has one, two are located in the Karnak temple complex and one is in Luxor (the mate to the Luxor obelisk is in Paris). Three additional Egyptian obelisks are found in New York, London and Istanbul and Rome has 13!!
At this point, let's take a breather. When compiling this summary it became abundantly clear that with all of Howard's photographs a report on Egypt really warranted two separate posts, so when you're ready for the second half of this trip head along to Egypt – Part II: The Nile, Tombs, Balloons, and the Red Sea.