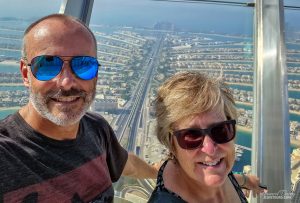 Hi – thanks for taking a detour from your daily lives to join us here at D2 Detours! We are Howard and Whitney Darby (2 "D"arbys) – husband and wife Canadians from Calgary, Alberta fulfilling our retirement dream of no fixed address!
We have always made travel a part of our lives, but in early 2021 we left our careers in the IT and legal fields respectively to begin a nomadic travel lifestyle.
Our intention with this blog is to pass along our insights into what we discover in each location, including our final location posts that will provide the following information on each of our destinations:
Dollars – what did it cost us to live there
Environment – where did we live/neighbourhood
Tips, Tricks and Transportation
Out and About – what did we do and see
Us – our overall impression/likes or dislikes of a city/country
Restaurants and the local food
Speech – useful words/phrases in the native language
Come along with us on our adventures! You can also follow us on Facebook, Twitter (X) and Instagram.
Who Are We?
In 1985 we met in Whitney's hometown of Edmonton, Alberta where Howard had recently relocated from Vancouver, British Columbia. The next year, we took a three-week trip to the Hawaiian Islands which was Whitney's first trip over an ocean; Caribbean cruises and a European bus tour soon followed. Raising a family curtailed our overseas travel, but in 2014 we made travel a priority again visiting Italy, Croatia, Greece and England. A 2017 trip to Southeast Asia really whetted our appetite for living abroad, and a 2019 trip to Morocco, Gibraltar, Spain and Portugal solidified our plans.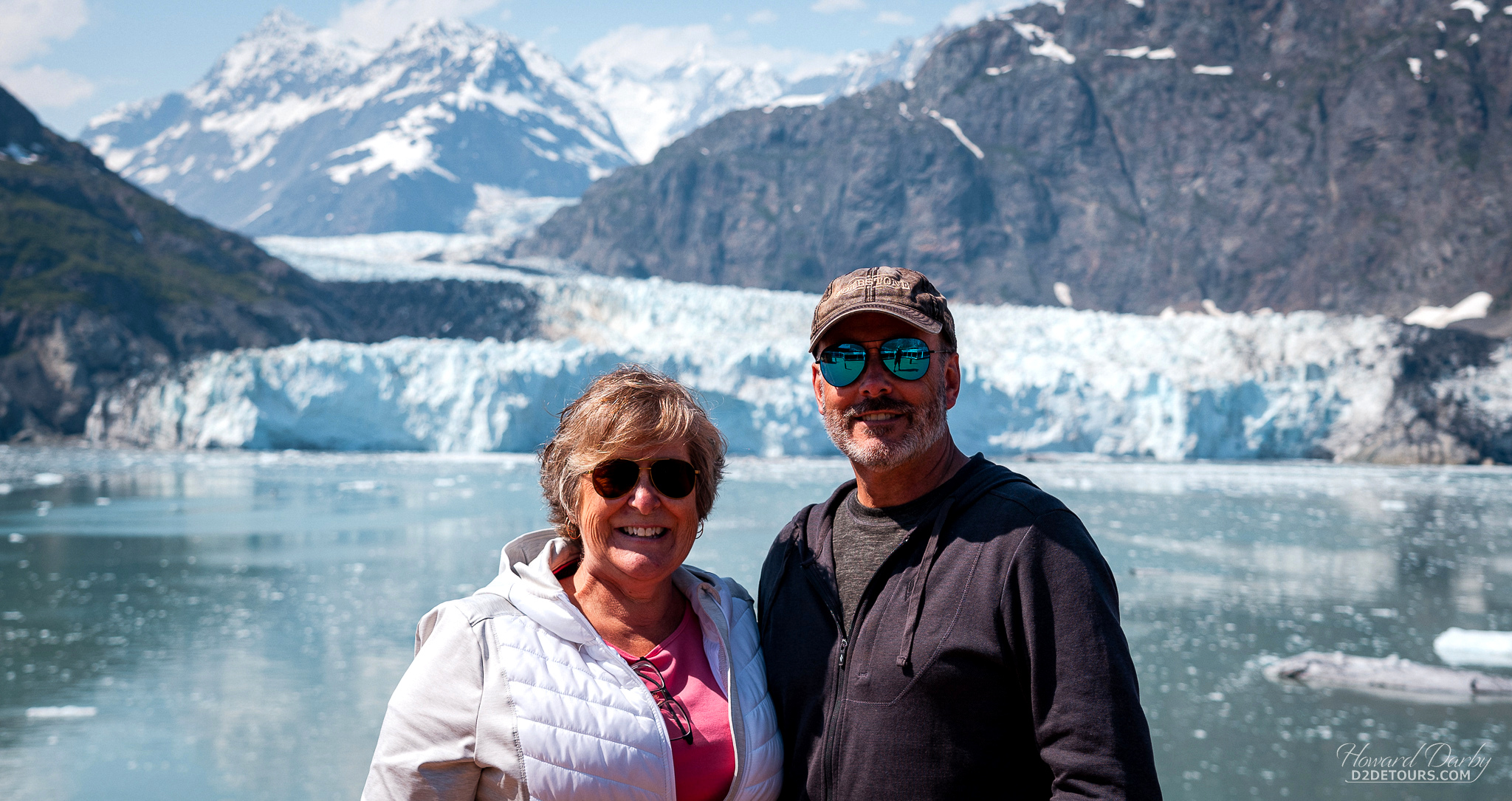 Prior to retirement, Whitney spent most of her career as a paraprofessional in the legal field, with a short stint as a school librarian when our boys were school-aged. In addition to travelling, scuba diving, reading and a good bottle of wine rank high on her list of things that make life worth living.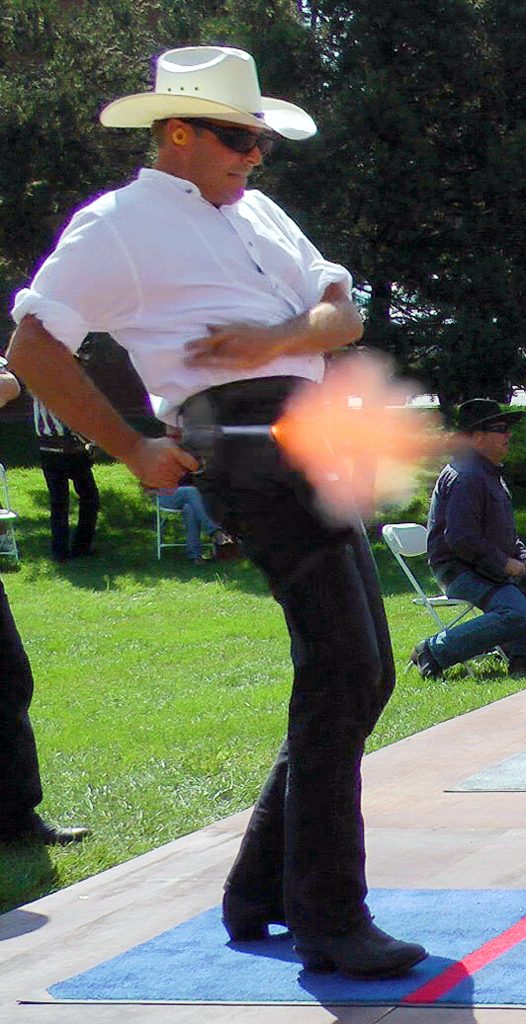 Howard worked as an IT consultant for 40 years. He took us all over North America competing on the World Fast Draw circuit and still holds the title of Fastest Gun Alive. He was world champion 19 times and currently holds 18 world records. More on that can be found at howarddarby.com. Now he mainly uses a camera to shoot, having developed his photography skills over the last few decades. He is looking forward to documenting our travels both on land and underwater, which you can follow on our Instagram page. High quality copies of Howard's photos are available for private, commercial, or editorial usage through these links: Getty Images/iStock, Adobe Stock, ShutterStock. All pictures on this blog have been taken by Howard unless indicated otherwise.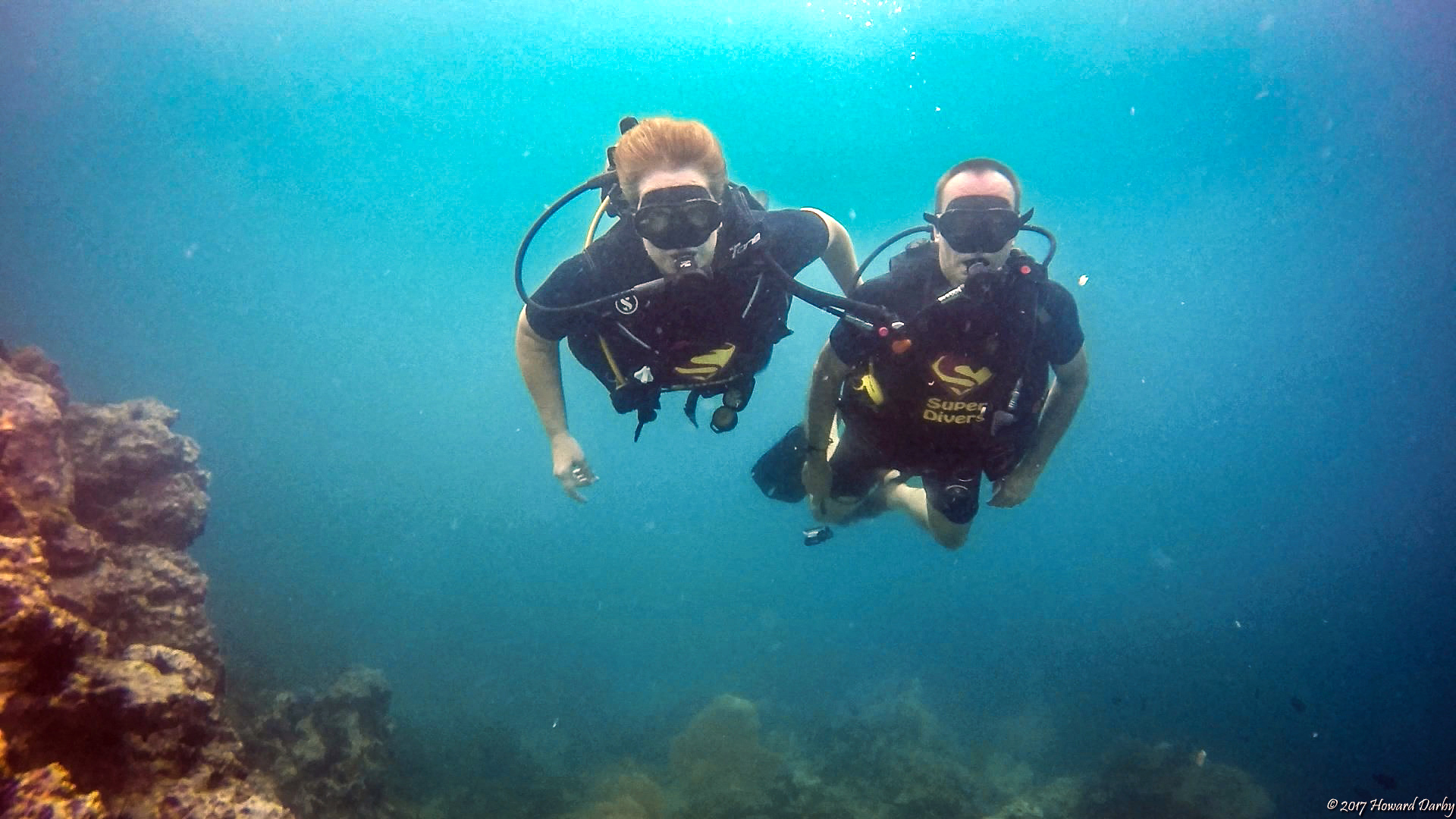 We did a 4-month nomadic-life test run at the end of 2021 that confirmed this was the lifestyle we wanted to pursue, so returned to Calgary and sold our house, cars, and almost all our possessions. We turned over the keys to our house to the new owner May 2nd, 2022, hitting the road with a backpack and carry-on suitcase each.
More Info: For a bit more information on how we travel you can check out the article we wrote for the "Life Chapter 2" series.
Our Travel Style (Will our costs match yours?)
Quick vs Slow Travel: Compared to other nomads we move around pretty quickly, often staying a week or less in any one location. Even for the countries with longer durations we often stay in a few different cities to get a good feel of the region. So far we've been moving around like this so we could experience as many locations as possible, but it means we usually aren't taking advantage of weekly or monthly discounts on Airbnbs, plus we're spending money on transportation. Many nomads we know are slow travellers, staying in one location for at least a month to lower their costs and get the discounts. When we've travelled enough to get a good list of places we really like we'll probably slow down and spend more time in those areas, but for now there are just too many new places to see in the world!!!
Accommodation Choices: I consider our accommodation tastes to be pretty average, but we do a lot of searching on Airbnb, Booking.com, Agoda, VRBO, and other sites to get as good a deal as we can. You can check out the links below to see the type of places we stay and what they cost. We know nomads who spend way more and way less than we do on accommodations, so figure out what you're looking for and how that will impact your budget.
When staying more than one or two nights we're normally looking for a highly rated and well reviewed Airbnb with the following amenities:
A decently outfitted kitchen. We cook most of our own meals, but we're not that fancy, so as long as there are some pots and pans, glasses, dishes and utensils we're normally fine.
A defined bedroom (not a studio, although we have done them for shorter stays if choice is limited).
A comfortable seating area with a couch and TV. We're not on vacation with our travels – this is our life – so relaxing watching Netflix is a normal evening activity. We also check the pictures of the TV on the listing to make sure it's relatively new so we can attach our Firestick to use our own streaming accounts, along with news and other apps. Quite often the only stations you can get on the TV are in the local language, so it's nice to have a consistent source of news and entertainment we can understand.
A work area where we can set up our laptops with accessible plug-ins. Usually this is the kitchen table.
A washing machine if we're going to be staying a week or more.
How's it going?
The nomadic lifestyle is pretty good so far, and we're enjoying it. Here are a few stats of our travels: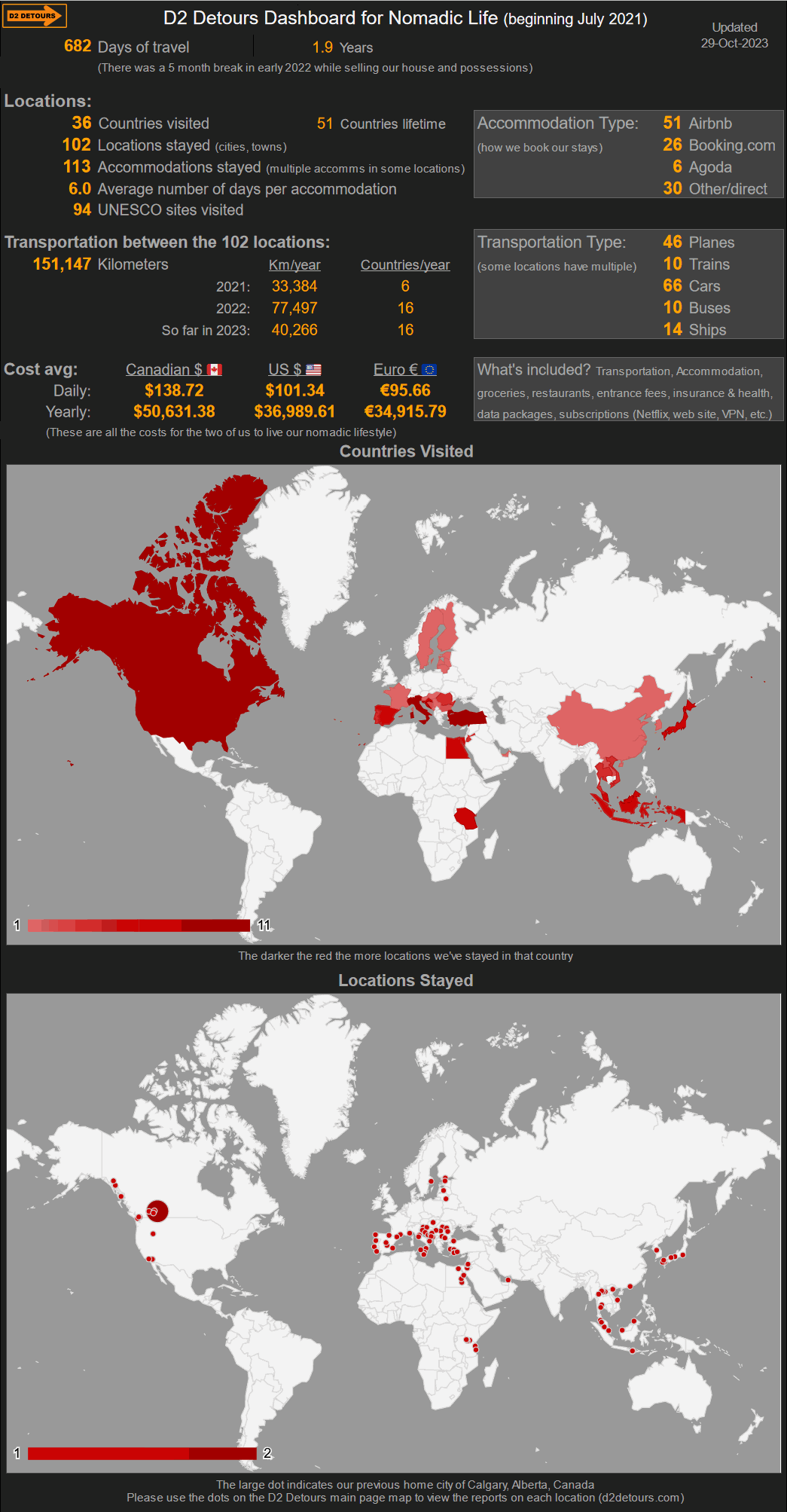 Please visit our Spending page for more details on what it costs to live this type of travel lifestyle.
Lifetime Total Countries Visited:

51
Countries visited pre-retirement (alphabetically)
Austria
Belgium
Cambodia
Canada
Croatia
England
France
Germany
Greece
Italy
Jamaica
Japan
Liechtenstein
Mexico
Monaco
Morocco
Netherlands
Portugal
Spain
Switzerland
Thailand
The Bahamas
Turkey
United States

Vatican City

Vietnam
Territories/States (not included in count)
Cayman Islands
Saint Martin
Sint Maarten
St. Thomas
Gibraltar
Countries visited post-retirement (chronologically)
Bulgaria (July – Aug 2021)
Turkey (Aug – Oct 2021)
Jordan (Oct 2021)
Egypt (Oct 2021)
UAE (Oct/Nov 2021)
Spain (Nov & early Dec 2021)
USA (Alaska cruise)/ Holland America (June 2022)
San Marino (Aug 2022)
Slovenia / Booking.com (Aug 2022)
Romania (Aug 2022)
Croatia (Sept 2022)
Bosnia & Herzegovina / Airbnb 1, Airbnb 2 (Sept 2022)
Montenegro / Airbnb (Oct 2022)
Sicily, Italy / Airbnb 1, Airbnb 2, Airbnb 3 (Nov 2022)
Spain, France / B&B, Hotel 1, Hotel 2, Airbnb (Nov 2022)
Portugal / Booking.com, Airbnb 1, Airbnb 2 (Dec 2022)
USA (Coachella Valley, CA) / Staying with family (Jan 2022)
Japan (Feb 2023)
South Korea / Airbnb (Mar 2023)
Malaysia (April-June 2023)
Singapore / Booking.com (April 2023)
Indonesia (Bali) / 1, 2, 3, 4 (June 2023)
Laos / Guest House (July 2023)
Thailand (July-Aug. 2023)

China (Hong Kong) / Booking.com (Aug. 2023)
Andorra / Booking.com (Oct. 2023)
Click the country/city name above to open our article on that location, or the residence provider to view where we stayed.
Subscribe to Follow Along
We'd love to have you along on our travels and will be posting new blog entries from this site on our Facebook and Twitter (X) pages. Please subscribe there to stay updated, or to our Instagram feed to see our favourite photos. You can also use the subscription form to have a weekly email digest sent to you when we have new posts that week.