We've finished our five week trip through northern Europe that began in Sweden and ends here in Lithuania, the southern-most of the Baltic states. It's been very interesting learning about the history and influences that have shaped this corner of the world.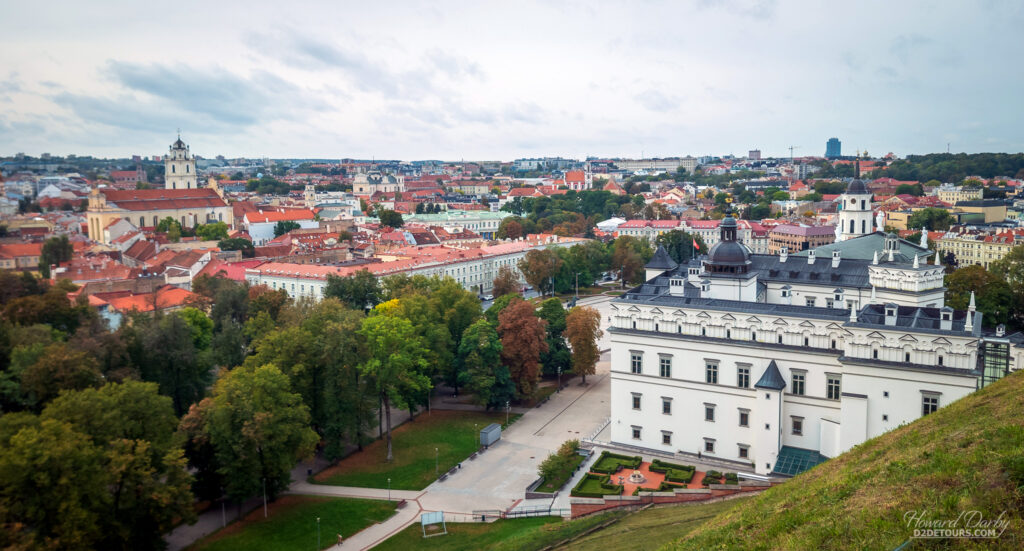 Whitney would normally be writing this blog post, while I (Howard) handle the pictures, but she took a tumble in Vilnius breaking a bone in her hand which affected her typing ability, so here I am stepping into the breach for a couple of weeks. As such you'll probably notice this post is a bit lean on witty descriptions of our travel, but I'll try my best.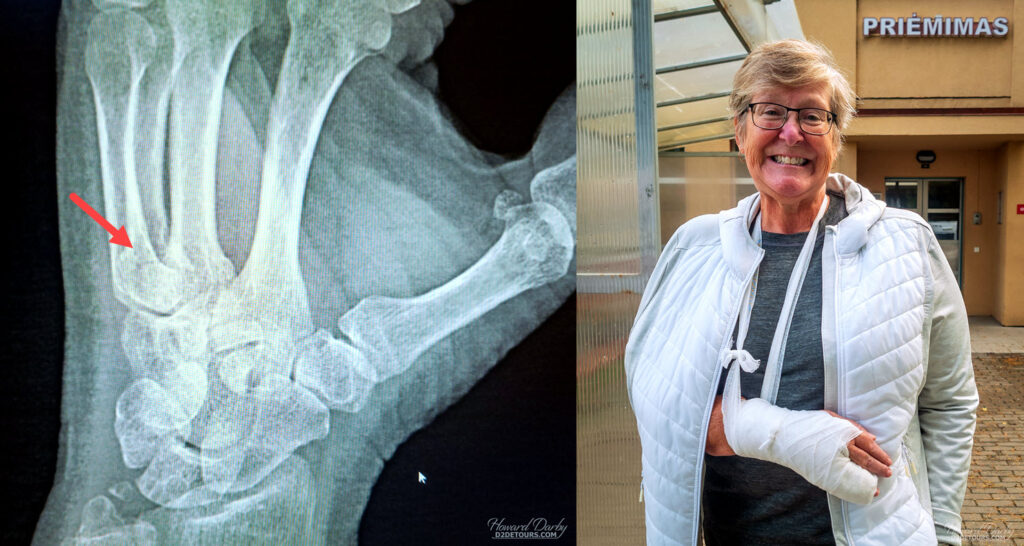 Lithuania has a long history dating back to the 10th millennium BCE when the first humans settled on its territory. It became a powerful empire in the 14th–16th centuries, dominating much of eastern Europe. It also formed a union with Poland, creating the Polish–Lithuanian Commonwealth, which lasted until 1795. Lithuania was then annexed by the Russian Empire and later the Soviet Union, until it regained its independence in 1991 after the fall of the Iron Curtain. Lithuania joined NATO and the European Union in 2004, and is now a modern and democratic country with Vilnius as the capital. You can check out our Estonia and Latvia reports for Whitney's more in-depth historical information on the region.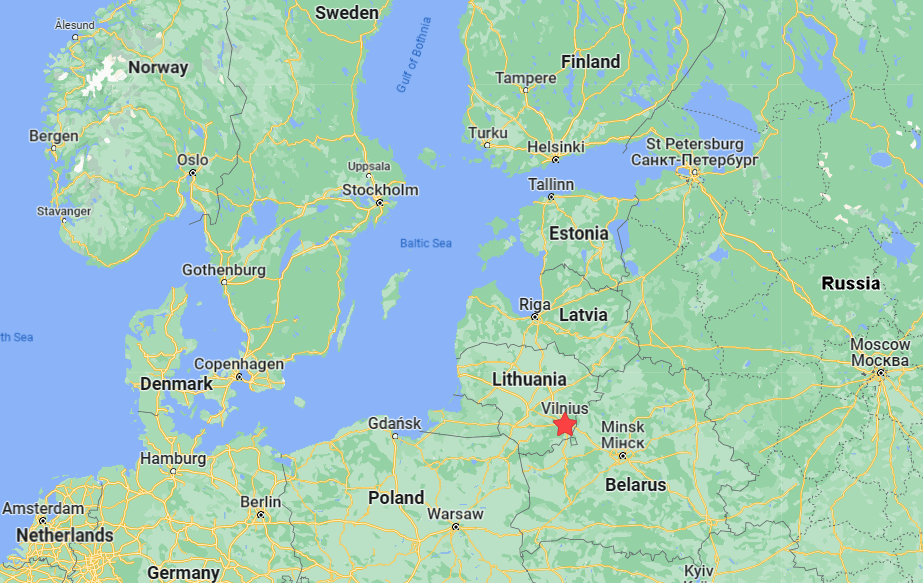 Dollars – Our all-inclusive nomadic expenses for the two of us for 5 nights in Vilnius would have been $155/day Canadian, but with $75 for treatment on Whitney's fractured hand and the associated taxi charges running around to a couple of different hospitals, it added roughly $20/day to our average, but we still consider that daily rate pretty reasonable for Europe.
Cost / Day (2 people)
What's Included?
All-inclusive nomadic expenses
(including treatment for broken hand)
$176/day Canadian
($129 USD / €122)
Transportation to the city, accommodation, groceries, restaurants, entrance fees, health (including insurance), data packages, local transportation, subscriptions (Netflix and other streaming services, web site hosting, Adobe Lightroom, VPN, misc apps, etc.)
Basic day-to-day living expenses
$102/day Canadian
($80 USD / €76)
Accommodation, groceries, restaurants, local transportation
Environment – We stayed in a nice Airbnb in the middle of Vilnius' Old Town within easy walking distance of everything we wanted to see. It also had a good view of Saint Catherine's Church.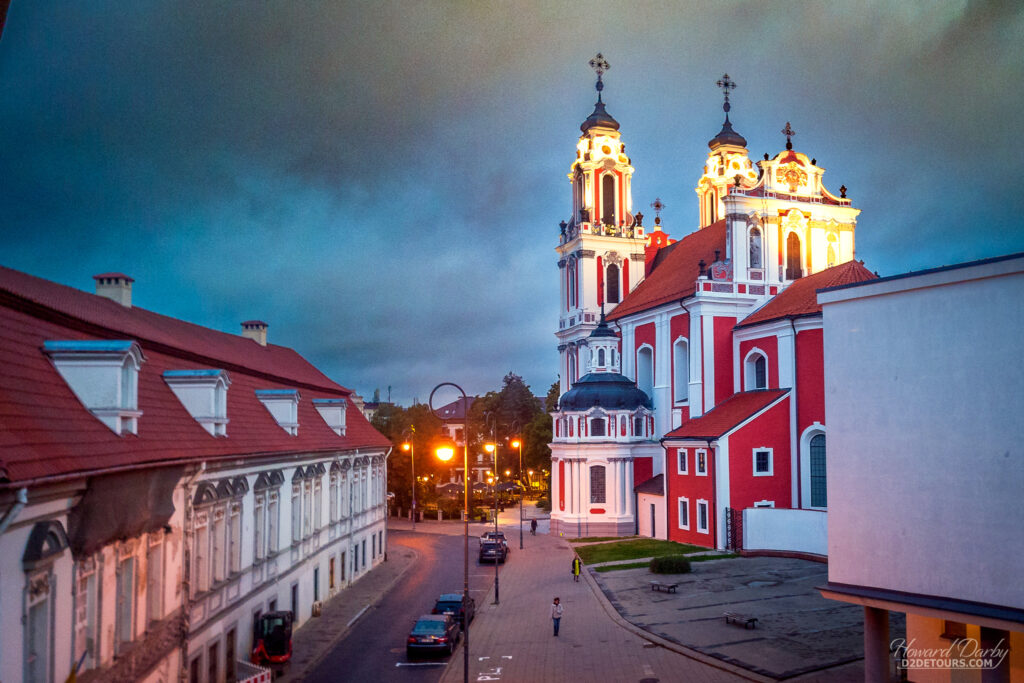 Tips, Tricks & Transportation – Vilnius is on the opposite side of Lithuania from the Latvian border, where we were coming from, but even then it was scheduled to only be a bus ride of just over 4 hours. Despite all the Baltic countries being in the EU and in the Schengen Zone (meaning there is no border control when travelling between member countries) our bus was pulled over by police after crossing into Lithuania, with all passengers having their passports checked. They were obviously looking for something specific because they barely looked at ours, but one passenger must have seemed suspicious as the police exited with his passport for further investigation which resulted in more than a 30 minute delay in our travels. Despite that, our trip on the Lux Express bus was a good choice with comfortable seating, complimentary water bottles, in-seat entertainment systems, free wifi, and only €16/pp ($23 CAD).
Whitney's fall that resulted in a visit to the hospital was a bit of an education, but a good one. The waiting room was very sparse, with lines of elderly people constantly being wheeled in and out by EMTs and orderlies. Other than the facility looking like it was straight out of the 1950s Soviet era (which I'm sure it was), the experience was pretty good, and the care was about the same as we'd receive in North America. We spent about 5 minutes filling out the intake forms, 30 minutes waiting our turn (which appeared on a digital board using Whitney's patient number so it was easy to see), 5 minutes seeing a doctor, another 5 minutes being x-rayed, 5 more minutes for final exam by the doctor, and less than 10 minutes for Whitney to have a cast fitted while I paid the bill. All told we were in and out in just under an hour, and the total was a whopping $75 Canadian for everything ($55 US$, €52).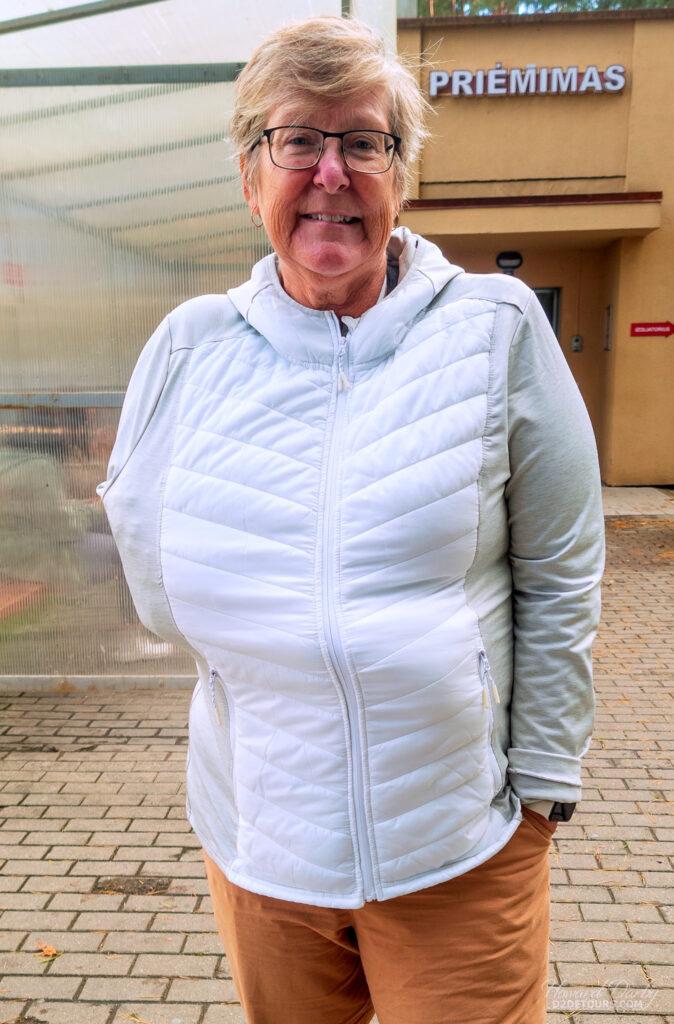 You may be wondering about our insurance coverage, and if it helped out with this. As Canadians our provincial health care would have fully covered this sort of thing, if we'd been in Canada. Outside Canada our plan will cover outpatient charges up to $50 per day for basic hospital care, but we've been gone from Canada for more than the allowable six months to maintain coverage so can no longer submit a claim through that provincial plan. While travelling in southeast Asia we opted to forego getting insurance because medical care there is very inexpensive, and if any treatment was needed we would simply pay out-of-pocket. In Western Europe, and other parts of the world where medical care can get expensive, we do get a medical insurance policy (generally through IMG Insurance or sometimes Safety Wing) but choose one with a very high deductible because we're both healthy with no preexisting conditions or medications, and are only looking to cover the cost of some catastrophic event that might otherwise be tens of thousands of dollars and have a major financial impact. So far it's definitely paid off for us. In the two years we've been travelling we've only had two incidents where we needed medical help. One was an infected mosquito bite in Croatia last year, and the second being this fractured hand, with total costs of the hospital visits and treatment being $12 and $75 respectively. If we did get insurance that would cover these sort of charges (zero deductible) it would have more than doubled our current monthly payment (roughly $300 MORE per month), so going the high deductible route and in effect self-insuring for low cost items has definitely been the right choice for us, and we're comfortable with this decision if anything more serious comes along.
Out and About – I'll let the pictures and captions below show what we found as we explored Vilnius.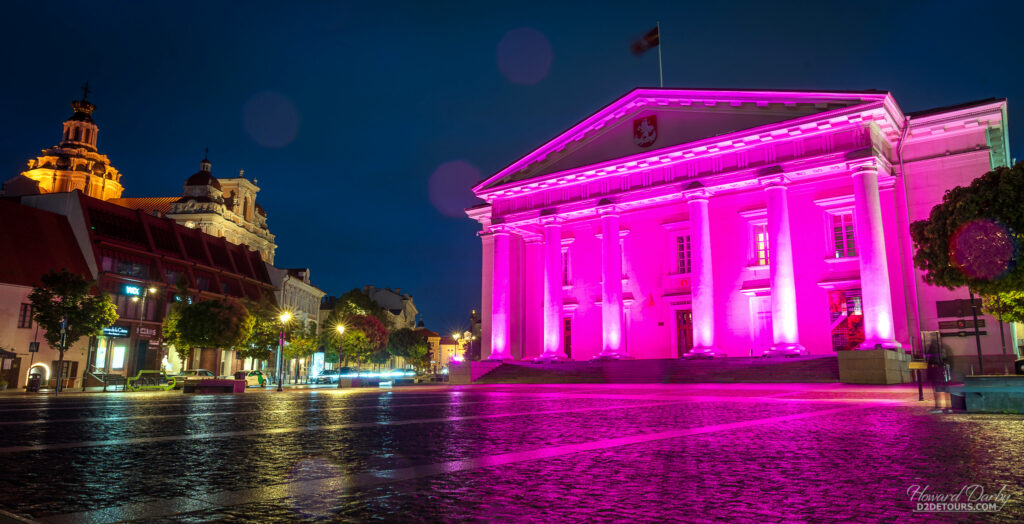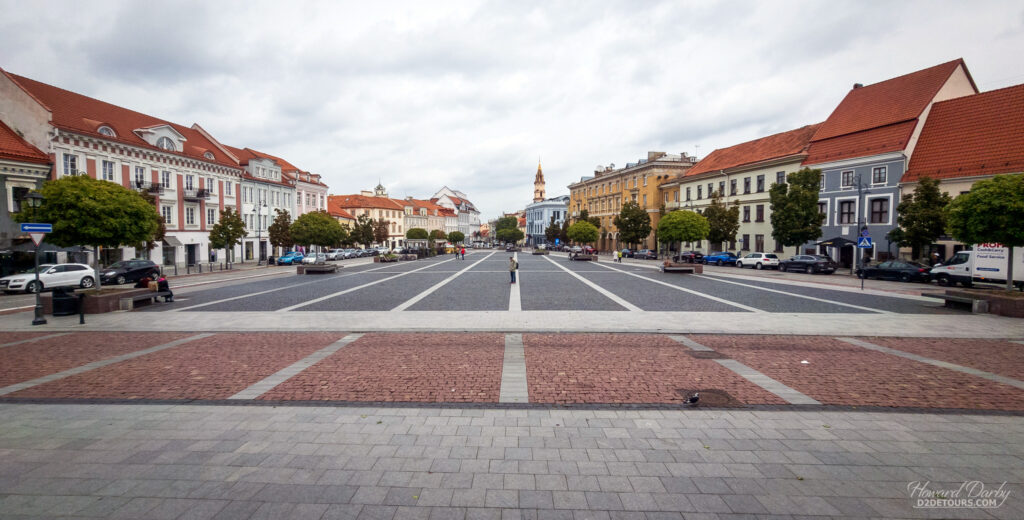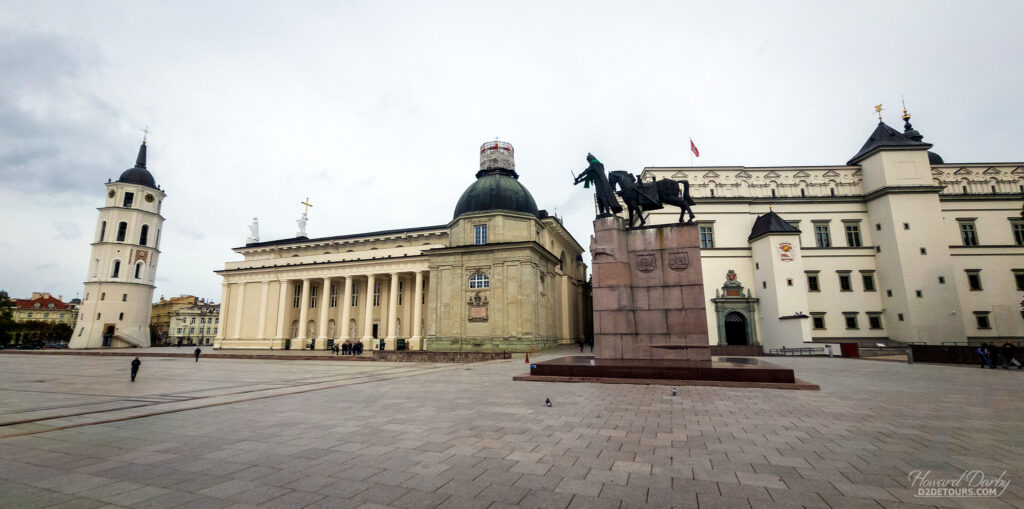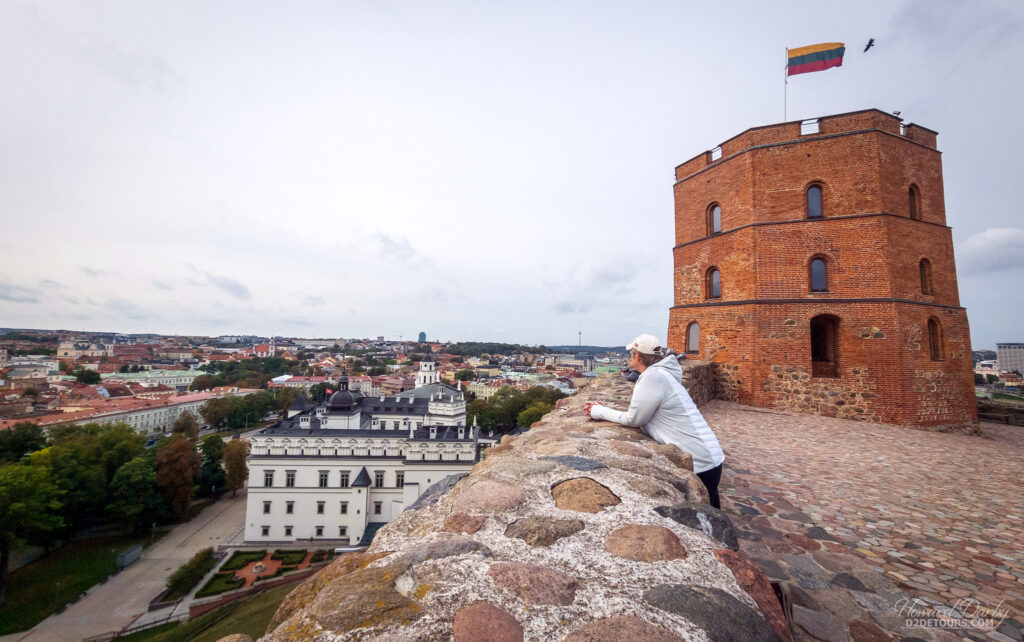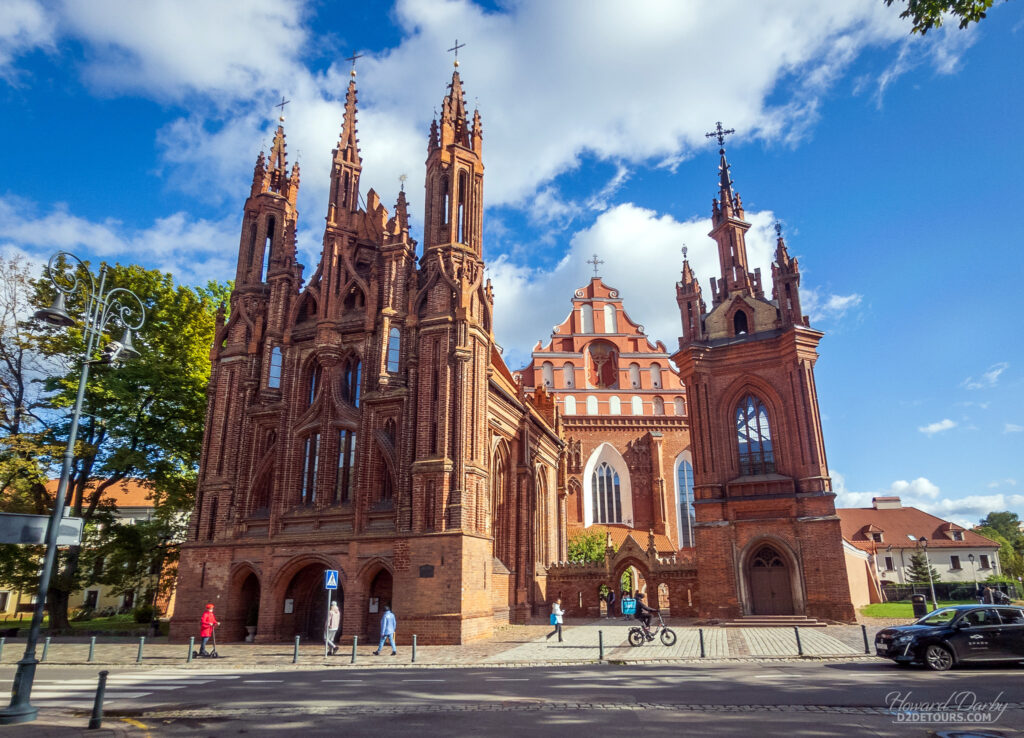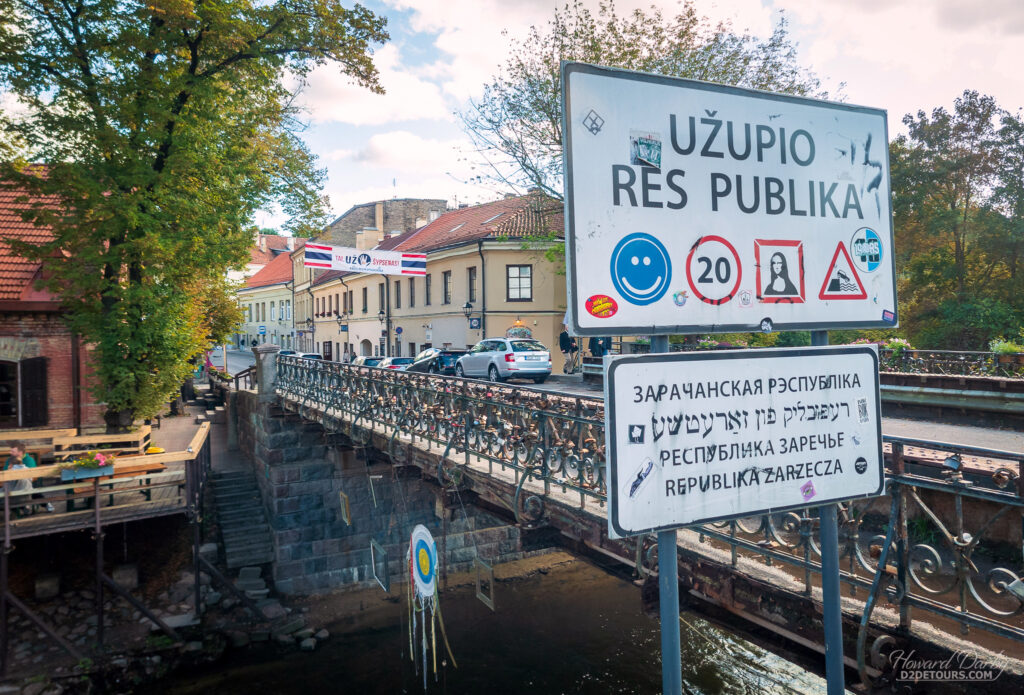 Us – Lithuania isn't a country we would have targeted for a visit solely by itself, but as part of a tour of the three Baltic countries it did round out our knowledge of this part of the world, and helped educate us on what this region went through being a part of the USSR. We found Vilnius very walkable as the old town area is quite compact, and we had a few days of enjoyable exploring if you don't count Whitney's fall and broken hand. We probably don't need to visit again, but we had a very pleasant stay.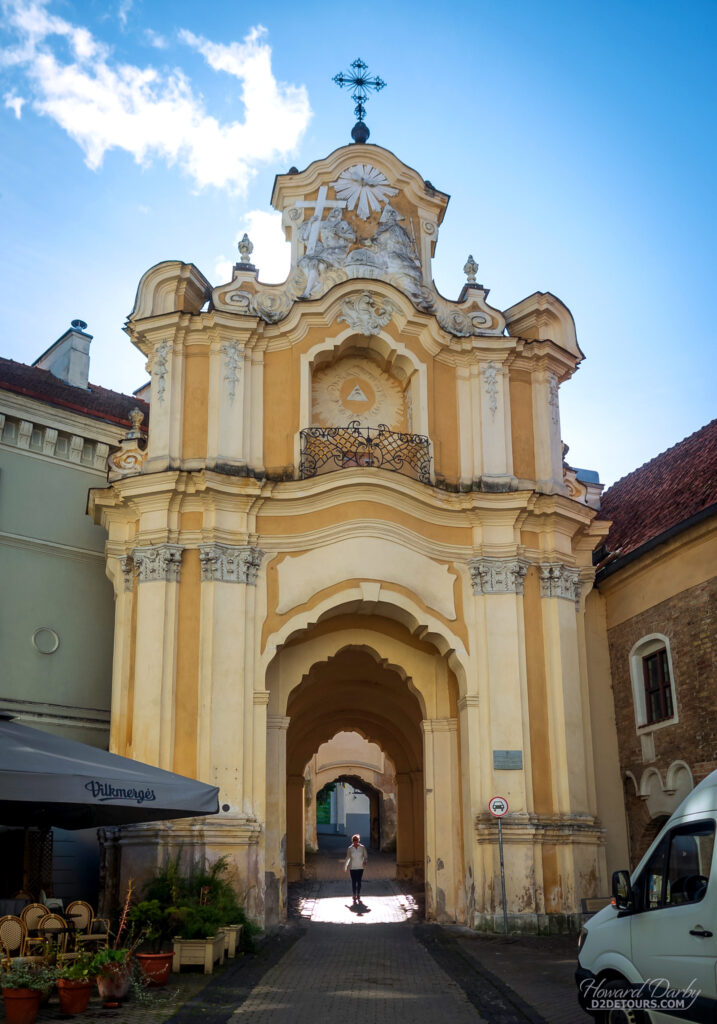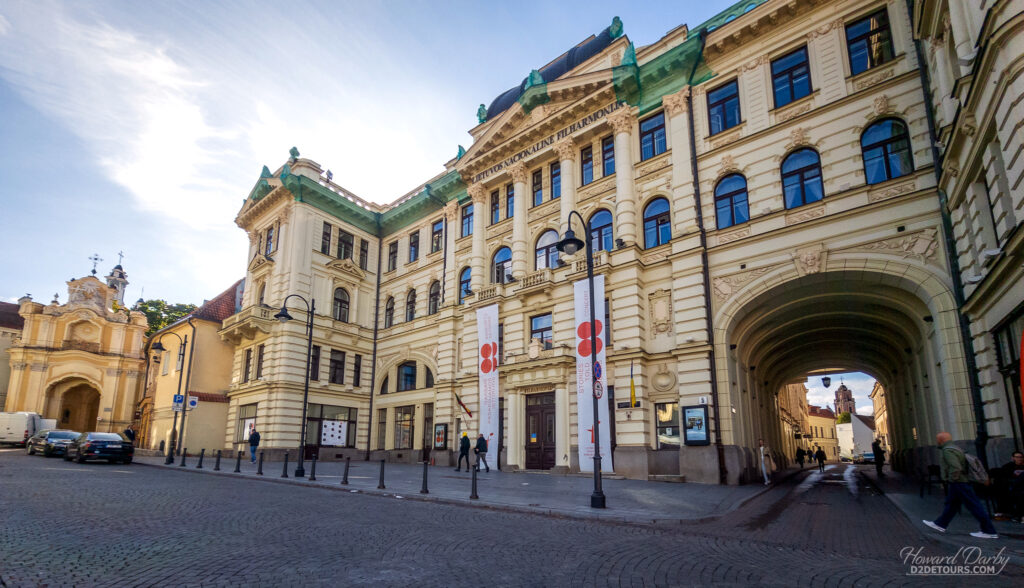 Restaurants – Again we took advantage of a decent kitchen to cook our own meals and save some money, but we did try a highly-rated ice cream and milkshake shop that happened to be in the same building as our AirBnB. If you're looking for a nice treat check out Pink Milkshake.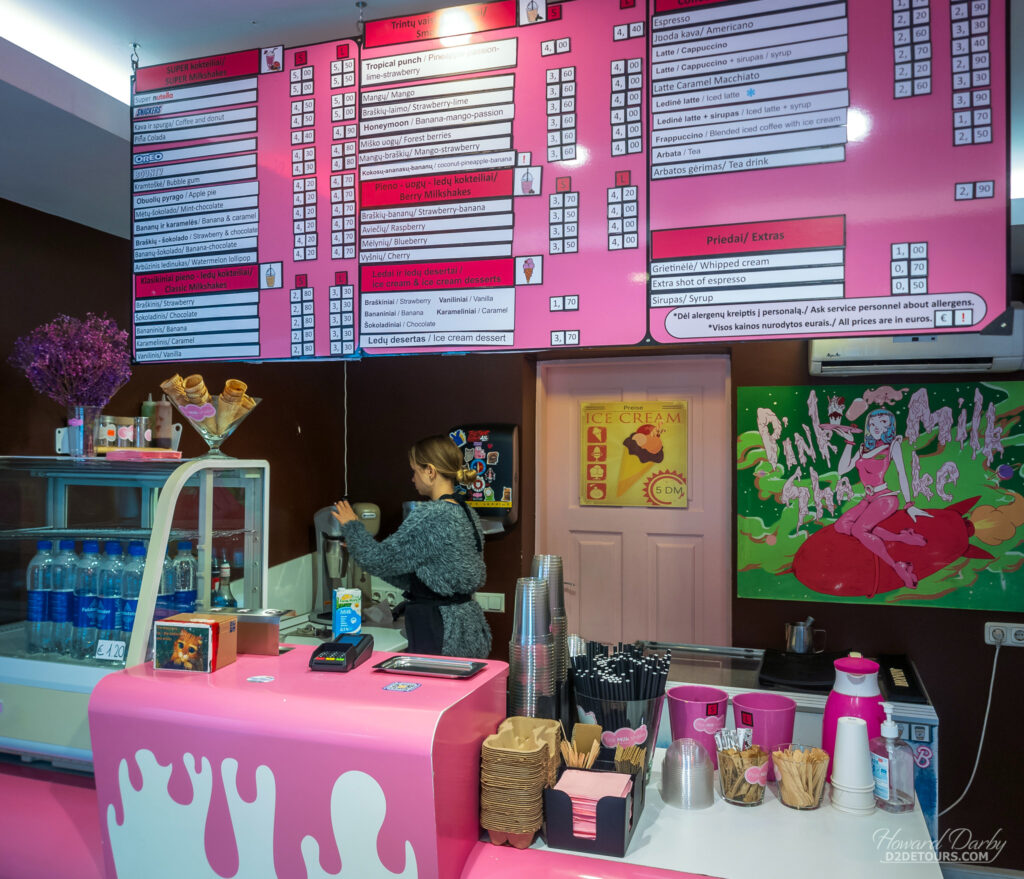 Speech – Lithuanian is one of the oldest surviving languages in the world at around 5,500 years old, with linguists saying it is similar to Sanskrit with hints of ancient Greek and Latin. It is not easy to learn, but we found many people we spoke to knew a little English.
Labas (lah-bahs) – Hello;
Labas Rytas (lah-bahs ree-tahs) – Good morning;
Labas Vakaras (lah-bahs vah-kah-rahs) – Good evening;
Viso Gero (vee-saw gheh-raw) – Goodbye;
Taip (tayp) –  Yes;
Ne (na) – No;
Prašau (prah-show) – Please (you might also hear this for you're welcome);
Ačiū (ah-choo) – Thank you;
Ar kalbate angliškai? – Do you speak English;
Atsiprašau (ah-tsih-prah-shaoo) – Sorry.