Indonesia is composed of more than 16,000 islands, of which only about 6,000 are actually inhabited.  The islands sit on the "ring of fire," a 40,000 km (25,000 mi) stretch of volcanic and seismic activity ringing the Pacific Ocean. Bali is home to two of the country's more active mountains. In the northeast is Mount Batur, which last erupted in 2000 spewing ash nearing 300 meters into the sky. Slightly south of Mount Batur is Mount Agung, the highest point on Bali.
With an elevation of 3,031 meters (9,888 ft) it dominates the skyline and has a significant impact on the island's weather patterns.  According to Balinese mythology, during its creation the island was wobbling, requiring the gods to send down a mountain to stabilize the land – Gunung Agung (the Great Mountain) became the central axis of the (known) world. In 1963, after more than a century sitting dormant, a violent eruption killed nearly 1,600 people and left 86,000 people homeless. In 2019, the Great Mountain once again began to billow smoke, but it has yet to erupt.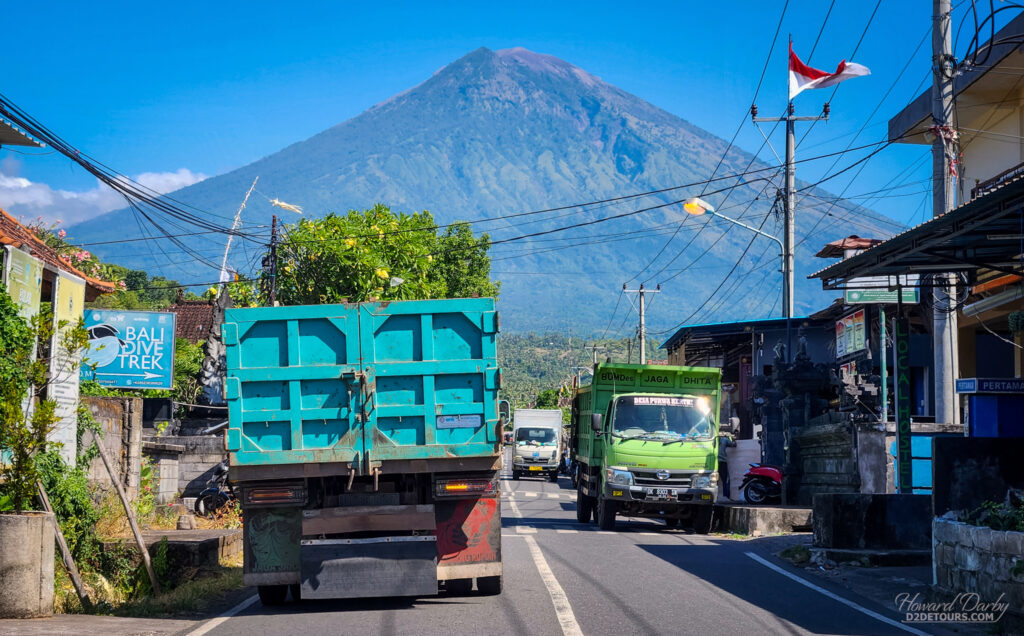 The vast number of islands in the Indonesian archipelago means the historical record, while intertwined, often has some interesting distinctions. Java Man (homo erectus), one of the oldest hominid fossils ever found, (estimated to be between 700,000 and 1.4M years old) was unearthed in 1892 on the island of Java. On Bali, the first evidence of homo sapiens can be traced back to 45,0000 BCE. By 3000 BCE the islands' forests and jungles were being cleared to make way for neolithic villages. Around 300 BCE Vietnamese and Chinese explorers introduced rice cultivation to the region; their system of irrigation is still in use today. By the 1st century CE, gold, silver, tin, rice, ceramics, cloth, rattan, medicinal plants, and spices were attracting Indian Silk Road traders to the archipelago. These traders may have been removing natural resources but they also left an indelible mark on Bali Dwipa (Sanskrit for island of sacrifice, reincarnation and offering) – Buddhism and Hinduism. Ninety percent of the Balinese people are still adherents as opposed to the rest of the country which is 90% Muslim.
A Portuguese merchant ship floundering off the southern coast of Bali in 1585 is thought to be the archipelago's first European contact. The first European to set foot on Bali was supposedly a Dutch merchantman in 1597. Legend says the island was so alluring it took a year to reassemble his crew and convince them to set sail again. Like the early Silk Road traders, the Dutch knew a good thing when they saw it and soon established a variety of trading posts on the islands. It wasn't until the mid-18th century that the Dutch actually set about colonizing the archipelago, successfully taking control of Java and Sumatra. The Balinese people proved a bit troublesome and it took several battles in the latter half of the 19th century and early 20th century before the Dutch finally exerted their full authority over the East Indies. This triumph was short-lived (about 30 years) with Japanese occupation beginning in 1942. Following Japan's surrender at the end of WWII, the Dutch assumed everything would revert back to the status quo; they were mistaken. Armed with abandoned Japanese weaponry, the Indonesian people rebelled, and on December 29, 1949 the Netherlands formally recognized the independence of the Republic of the United States of Indonesia. Interestingly it isn't Dutch influence that is especially visible in the region, it's French. During the Napoleonic Wars, the Netherlands actually fell to the French, with the French also seizing control of Dutch territories. Between 1806 and 1822, the East Indies were under French administration and apparently that didn't leave any lingering animosity. In 1951, France and Indonesia established diplomatic relations, opening embassies in their respective countries. France committed to supporting Indonesia as an emerging country and that commitment has borne fruit. In 2011, the bilateral trade agreement between the two countries was worth US$2.5 billion; there are currently 100 French companies operating in Indonesia.
Dollars – We spent a total of 29 nights on Bali (seven nights in both Amed and Candidasa, Ubud for 13 nights and two nights in a hotel near the airport on arrival and departure days). Bali runs the gamut from cheap to exorbitant depending on what kind of accommodation suits your lifestyle. We were not looking for resorts, which can be at the exorbitant end of the scale, and found a range of accommodation that fit nicely within our budget. We had very comfortable accommodation for $37/night CAD in Candidasa. We splurged (by our standards) for a more upscale place in Ubud ($84/night CAD) and split the difference in Amed ($60/night CAD). Renting a car added a bit to our budget but gave us some flexibility and otherwise we would have had to hire drivers to get around and that could add up quickly. Scuba diving also increased our bottom line, however at roughly $95 CAD per person per day, it was extremely reasonable. With those "extras" (car and diving) we averaged just under $138/day Canadian ($104 USD / €96) for our 29 nights which still made Bali a budget-friendly destination for us.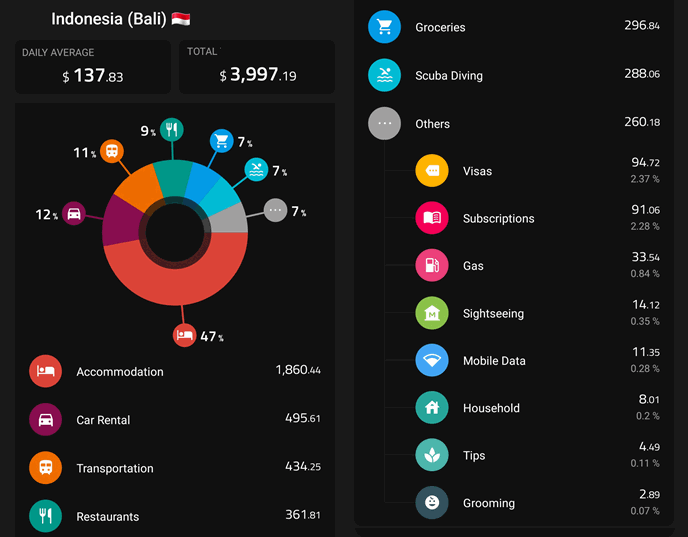 Environment – Our flight landed in Denpasar, the capital of Bali, in the early evening so we opted to spend the first night near the airport. A basic hotel, the Swiss-Belhotel Tuban was clean, had comfortable beds and at only $42/night CAD met all our needs as a place to simply lay our heads. We booked the hotel again for our last night on Bali as we had a very early morning flight.
The tiny village of Amed was almost a 3-hour drive from Denpasar (hence why we didn't head there straight after our flight arrived) and we stayed in the Bali Bhuana Villas, a group of eight villas, most with a view of the Indian Ocean from the lanai. The villas are slightly outside the "metropolitan" area of Amed, which did reduce our options for restaurants, but we had a car and the location was idyllic. The rooms were large with a comfy king-sized bed, a small couch, and a shower stall that was exactly what I envisioned for a shower in a tropical rainforest (without actually being outside).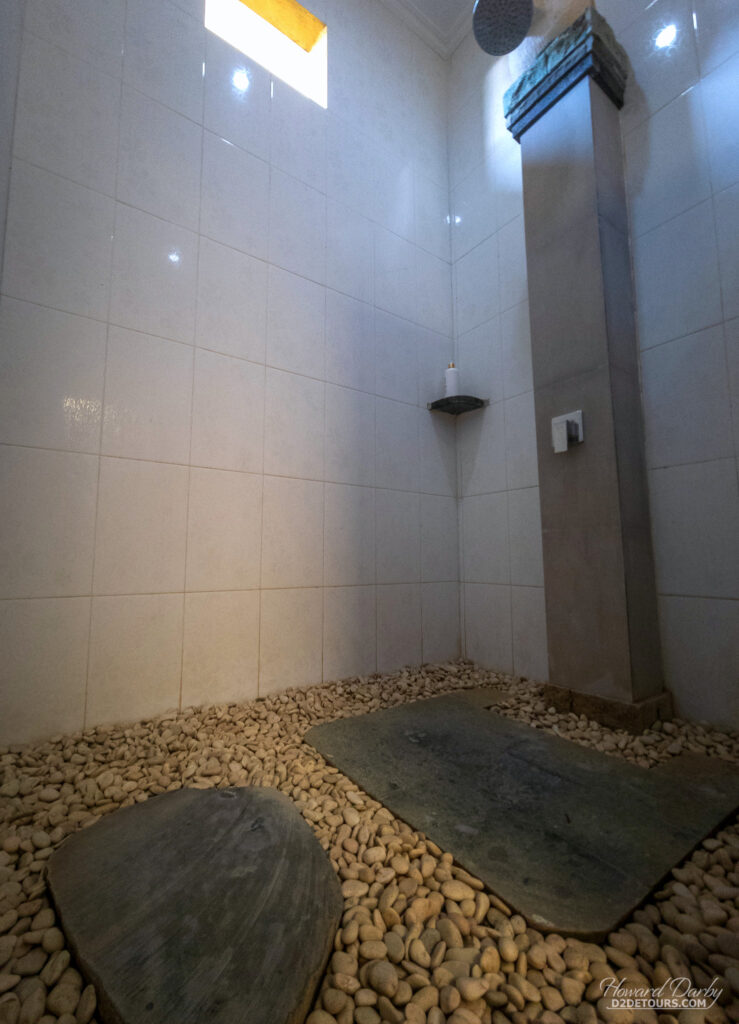 In Candidasa our Airbnb was tucked down a side alley in the shadow of a derelict hotel. As we pulled off the busy main road I was a bit concerned about traffic noise, and the area in general. We were delighted to find that our bungalow, along with several others, was nestled in a garden with the only noise coming from the surf breaking on the beach just steps from our front door.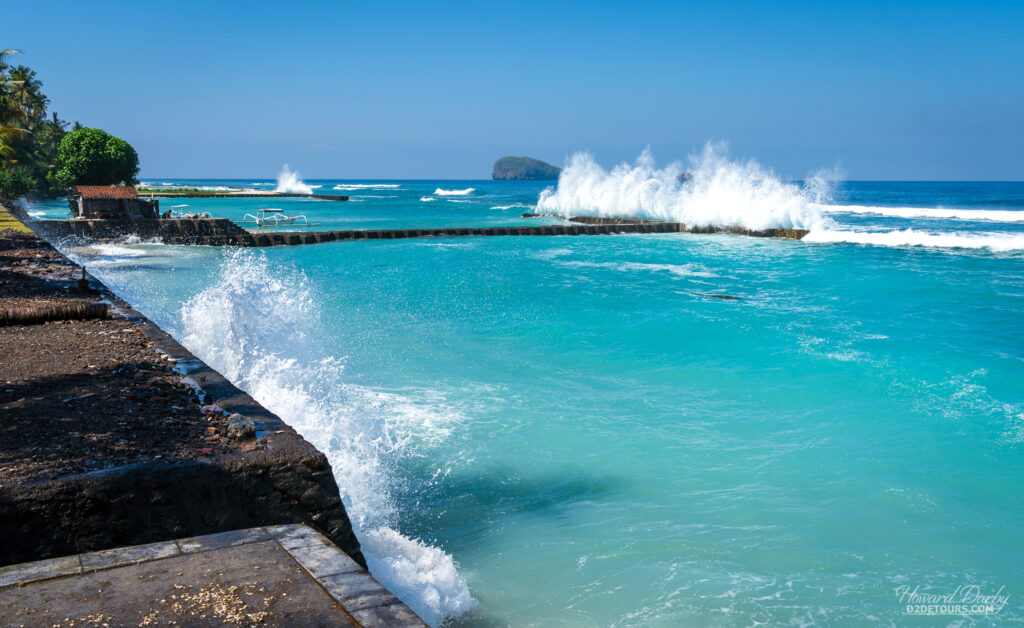 The lady who managed the property supplied us with local fresh fruit: mango, snake fruit (kind of like a cross between an apple and a pear) and rambutan, a delicious combination of sweet and sour, similar in texture to lychee fruit).
My other complaint with this unit (and let's be honest we were staying on a tropical island so expecting there not to be any bugs was completely unrealistic) were the spiders – okay only two and I only encountered one, but it was in the middle of the night! I'd gotten up to use the facilities and there behind the toilet was an arachnid the size of the palm of my hand (body and legs combined). I stood there trying to decide how desperate I was, whimpering a bit hoping it might wake Howard and he could come to my rescue. He continued to snore and I decided I could wait until morning to relieve myself.
In Ubud we again chose to stay outside the city center, picking a place on the edge of a rice field. Four individual villas, each with their own design, have been built using locally sourced materials and home decor from local artisans. Our unit was two storeys, with the bedroom and bathroom on the second level.  It was bright, airy, and had a balcony off the bedroom perfect for reading or watching the egrets pick their way through the fields looking for food. Daily cleaning, filtered water, pool towels, two TVs, king-sized bed, well-equipped kitchen and house geckos serenading us through the night – it was worth spending a little extra money.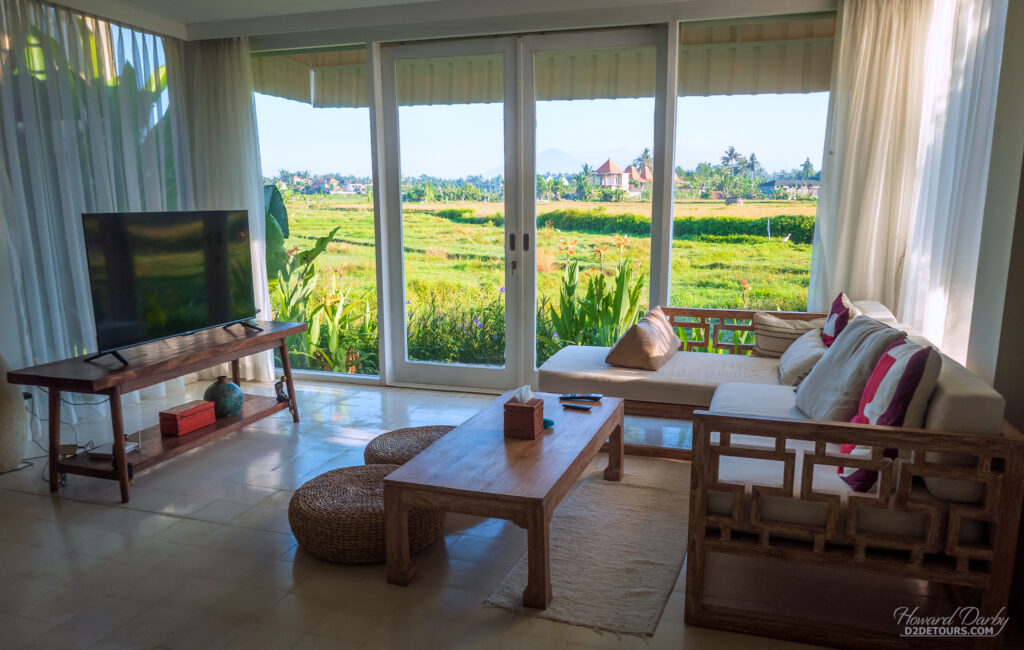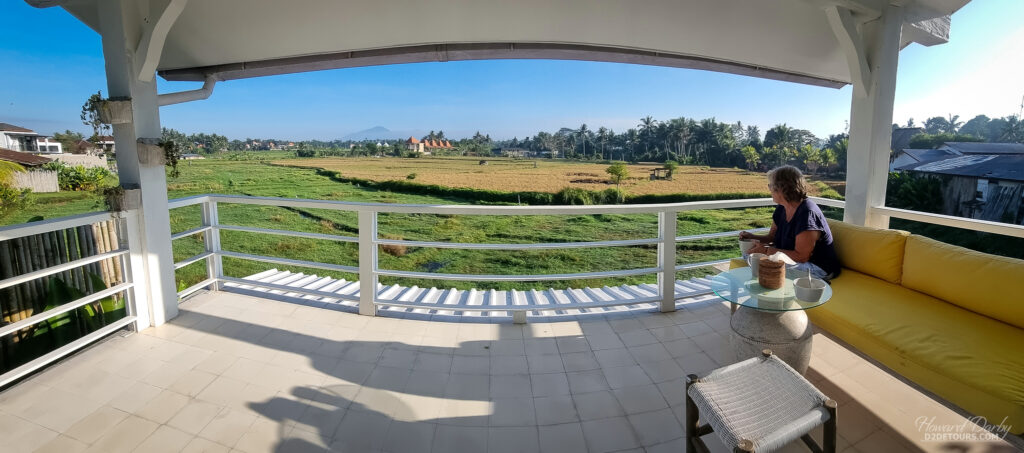 Tips, Tricks & Transportation – Most nationalities require a visa for entry to Indonesia. A 30-day visitor visa (and note that actually means 29 nights, you must depart the country on the 30th day) is available upon arrival. Happily the government has recently launched an e-visa option. Easy peasy, quick turnaround time and enabled us to head straight to immigration upon arrival rather than standing in the long visa on arrival line. The cost of the visa was $44 CAD – going through the online portal does include a nominal administration fee (roughly $1.75 CAD).
There were limited choices for restaurants near our Ubud Airbnb. Fortunately Ubud is fairly urban and there were several options for supermarkets catering to westerners. The Pepito/Popular Markets were good, but very expensive and we preferred to shop at Delta Dewata. Prices were sometimes on par with what we might expect to pay in Canada but a few things were much less (two large chicken breasts were under $4), and living on the road means we take advantage of home cooking opportunities wherever we can find them.
We decided (well, let me clarify, Howard decided, I thought it sounded like a terrible idea) that renting a car would be useful as we were not staying in just one spot on the island. Despite Bali's reputation as a challenging place to drive, Howard figured he could manage, after all he'd driven on some dicey roads in the Balkans last year. O.M.G. Unless you are on the "motorway" (of which I think there is only one that runs the length of the island, and it's only a four-lane roadway in any event) you are navigating pavement that is barely wide enough for two vehicles and frequently cars or motorbikes/scooters are parked on the shoulder (if there even is a shoulder) which reduces the already narrow road even further. AND they drive on the wrong side of the road!
The traffic is crazy. Many businesses (in Ubud in particular) actually have people on staff who will stop traffic so patrons can enter or exit their itty bitty parking lot. I think I saw one traffic light in Ubud. Sometimes there were police trying to direct traffic, but more often than not it was a free-for-all. Suffice it to say, Howard found my constant gasps of terror (and there may or may not have been expletives involved) less than helpful.  Perhaps the only upside is that the traffic is so bad you often can't drive any faster than 40kph. I was very glad when we finally returned the car to the rental agency. The vast majority of tourists rent scooters which are certainly easier for manoeuvring in traffic and cheap, less than $4 CAD/day versus $18/day for our rental car, however unless you actually have a motorcycle license it is technically illegal to operate a scooter on Bali. Everyone seems to turn a blind eye to this technicality until you get into an accident and insurance coverage is denied, putting you, personally, on the hook for any damages and hospital costs. As stressful as I found the driving, I will concede it was advantageous to have our own wheels to get out and about on the island.
Out and About
Amed

We stayed in the Amed area specifically so we could do some diving. The USAT Liberty is often considered one of the top three wrecks in the world, in part because it's so accessible. It rests roughly 25 meters from shore and at its deepest is only 30 meters below the surface (the highest point of the wreck is only about 5 meters below the surface which also makes it suitable for snorkelers). The Liberty was a US cargo ship torpedoed by the Japanese in 1942. The captain managed to beach the ship near the small fishing village of Tulamben, where it sat rusting away for decades. Mount Agung's eruption in 1963 rocked the ship off its shore perch, where it floated away a bit before sinking to the bottom. It is a really cool dive, with a few swim throughs, lots of turtles, and moray eels. The video below was made by our dive company, and was included in the price of our dive.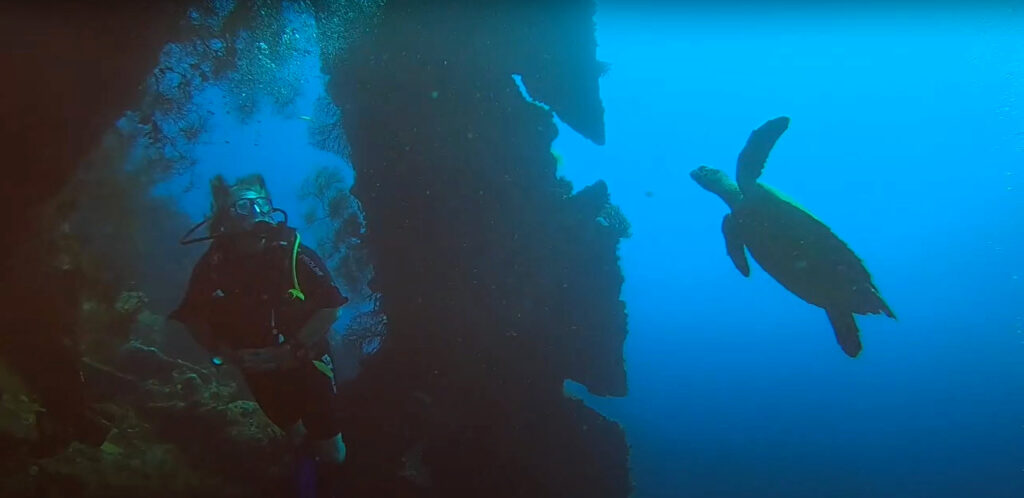 In addition to the wreck there is also a drop off wall near Tulamben which was an equally great dive – lots of fish and coral.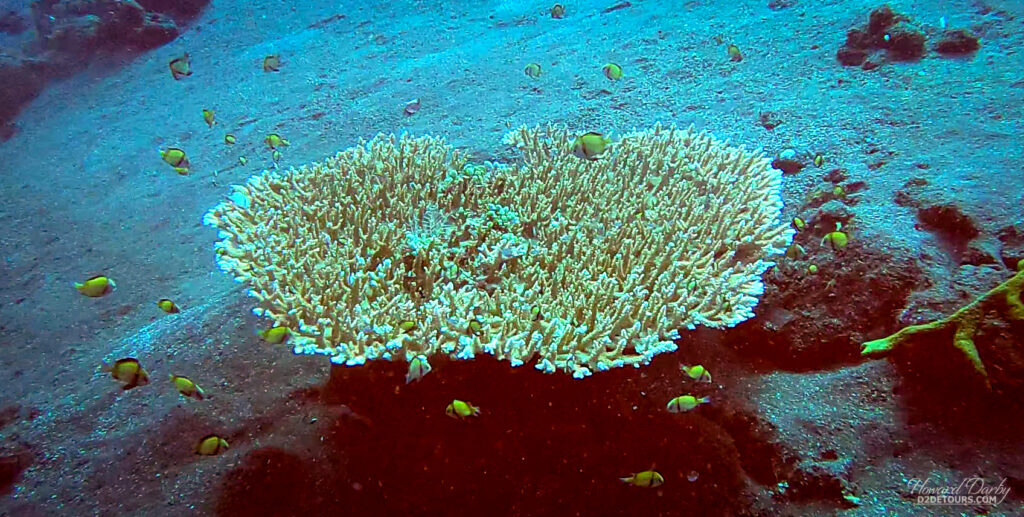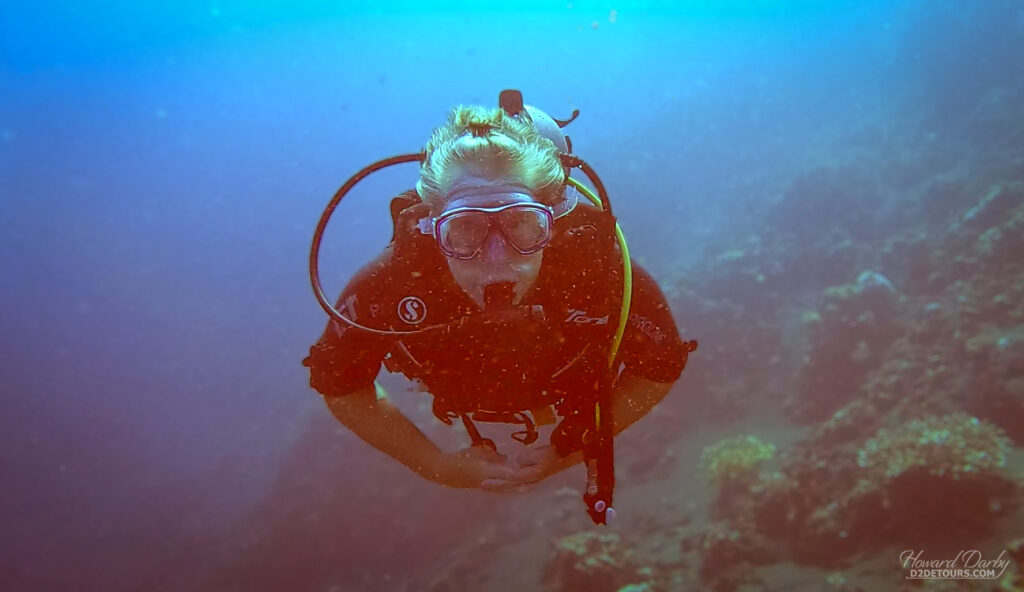 We did these two shore dives with the Abyss Dive Centre. They were an excellent outfit albeit very French, I think we were the only non-French speaking divers. We figured we'd do a second day of diving with them and then we spotted a dive shop along the road closer to our Villa sporting a Canadian flag, Amed Jepun Divers.
The owner is an expat from Montreal, married to a Dane, and they've settled in Amed. Howard ended up having some trouble with his sinuses so wasn't able to do another day of diving but I did two shore dives with Jepun.  I can't speak highly enough of everyone involved with this shop, I felt like I was diving with my friends and wished we'd found them sooner. Because Howard didn't join me on the dives I was tasked with using the GoPro to capture some video (from which Howard can grab screenshots for photographs). Sigh, this is not my forte. Many of the videos were upside down or blurry and at one point I didn't turn the camera off so when I later pressed the button to turn it "on" again (to capture something amazing, like an octopus), I was actually starting a cycle of filming nothing other than my scuba gear everytime I returned the camera to its clip on my BCD, so you'll just have to trust me these were two more fabulous underwater adventures.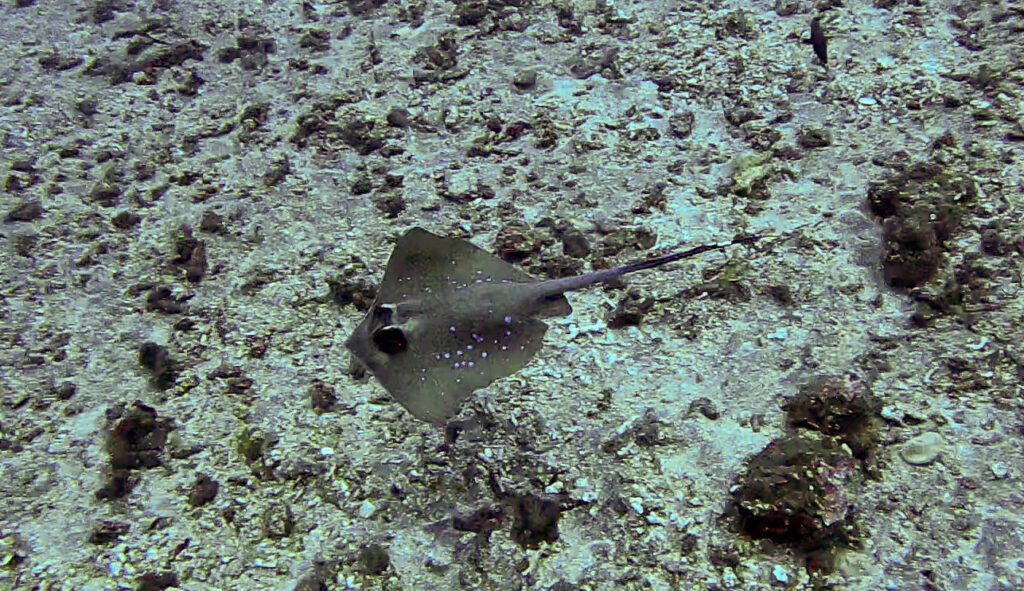 Having the car in Amed was truly invaluable. It's not really a good place for walking as there are no sidewalks, only a sliver of dead grass and rocks, so you run the real risk of being clipped by the side mirror of passing vehicles. Besides which, most of the good restaurants were several kilometers from our Villa.
Candidasa
Candidasa was a bit of a bust. We had intended to do some more diving; sadly that didn't happen. We got hit hard with Bali Belly (travelers' diarrhea), with the likely culprit being a plate of pork gyoza on our last night in Amed. We both commented at the time that they didn't taste very good; guess we should have listened to our taste buds! It took us nearly the duration of our stay to feel up to venturing very far from home and even then this seaside town didn't have a lot to offer in the way of sightseeing, other than some glorious sunsets.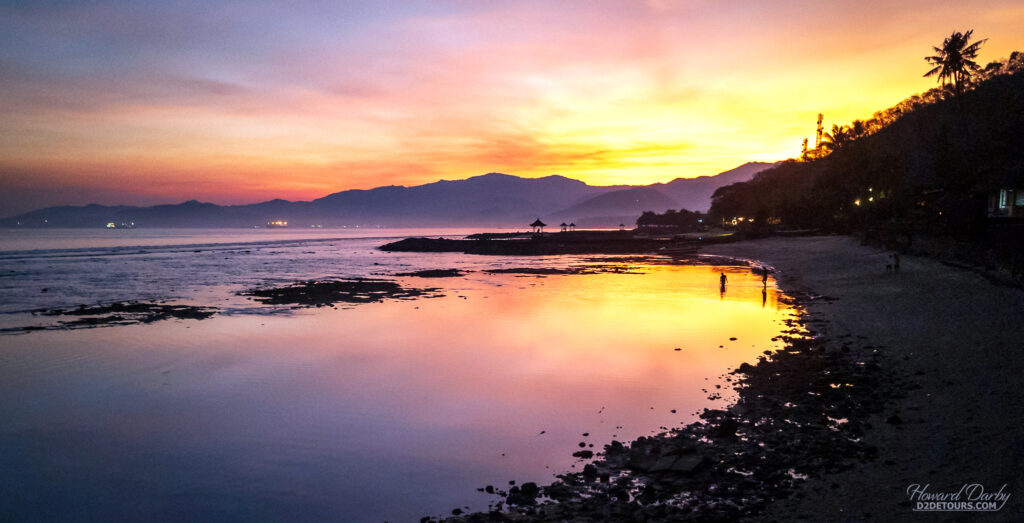 Aan
En route from Candidasa to Ubud we ventured off the beaten track (onto an even sketchier series of "roads") to the Aan Secret Waterfall. This is the definition of a hidden gem. Nyoman Dira discovered the waterfalls about 5 years ago. He, along with several other local residents, took it upon themselves to clean out the garbage that had accumulated in the valley over the years and then cut steps into the valley wall so others could experience this magical riverwalk. There is no entry fee, Mr. Dira just asks for donations and is happy to chat with you about the area and the local people.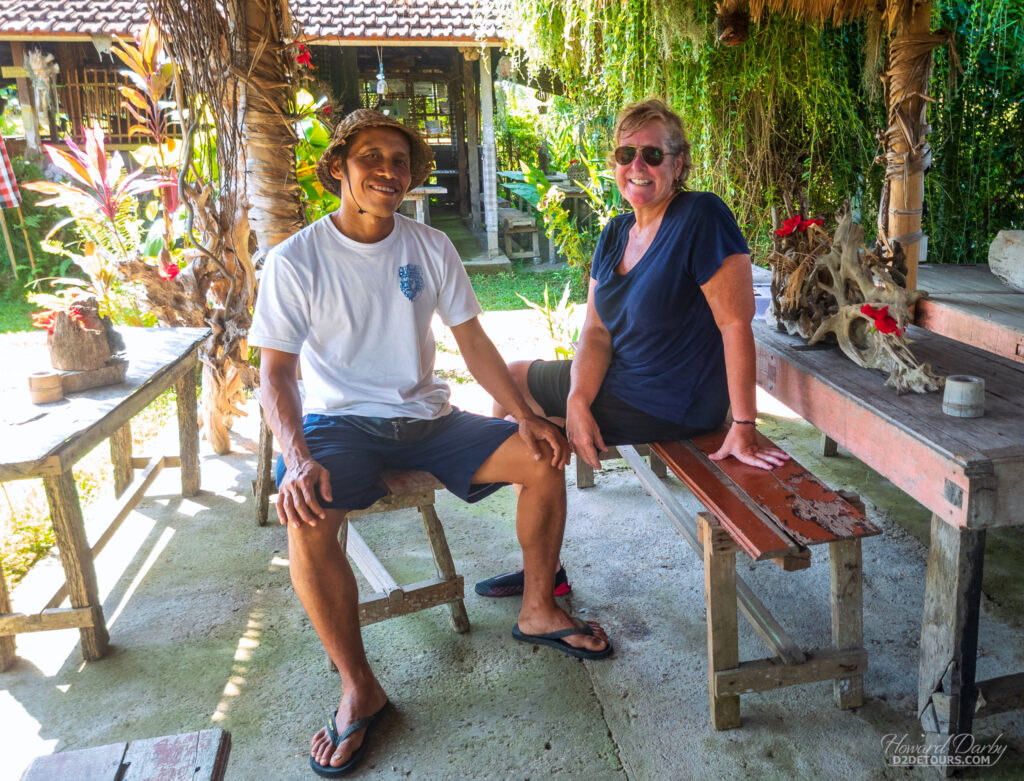 Even with the steps cut into the valley wall (the Ministry of Villages has provided some financial assistance to build a few cement stairs near the entrance to the valley) it's a bit of an adventure getting down into the river.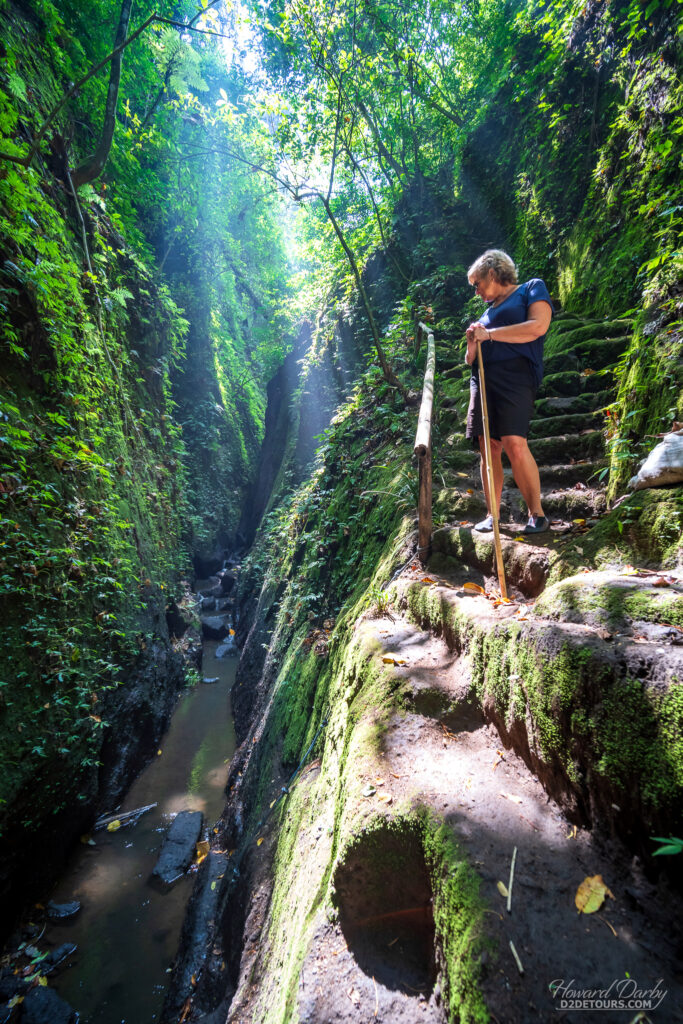 There is a knotted rope to help you descend the last several feet (thankfully, unlike the riverwalk in Jordan I did not slip and no fingers were dislocated) and walking sticks are available too – good thing we each grabbed one as there were a few sections that would have been tricky without the stick to wedge into the valley wall to maintain your balance.
Ubud
The village of Ubud is only 6.76 kilometers square although it sits within the larger (43 km2) administrative district also called Ubud. As a source of medicinal herbs and plants the area was historically known as ubad, the Balinese word for medicine. Today people still come to this small village seeking its restorative powers – about three million foreign tourists on an annual basis, which is roughly the same number of tourists who visit the entire Hawaiian island of Maui annually. Yoga retreats, museums, and shopping opportunities line the streets along with hundreds of temples and shrines – from the humble to the grand.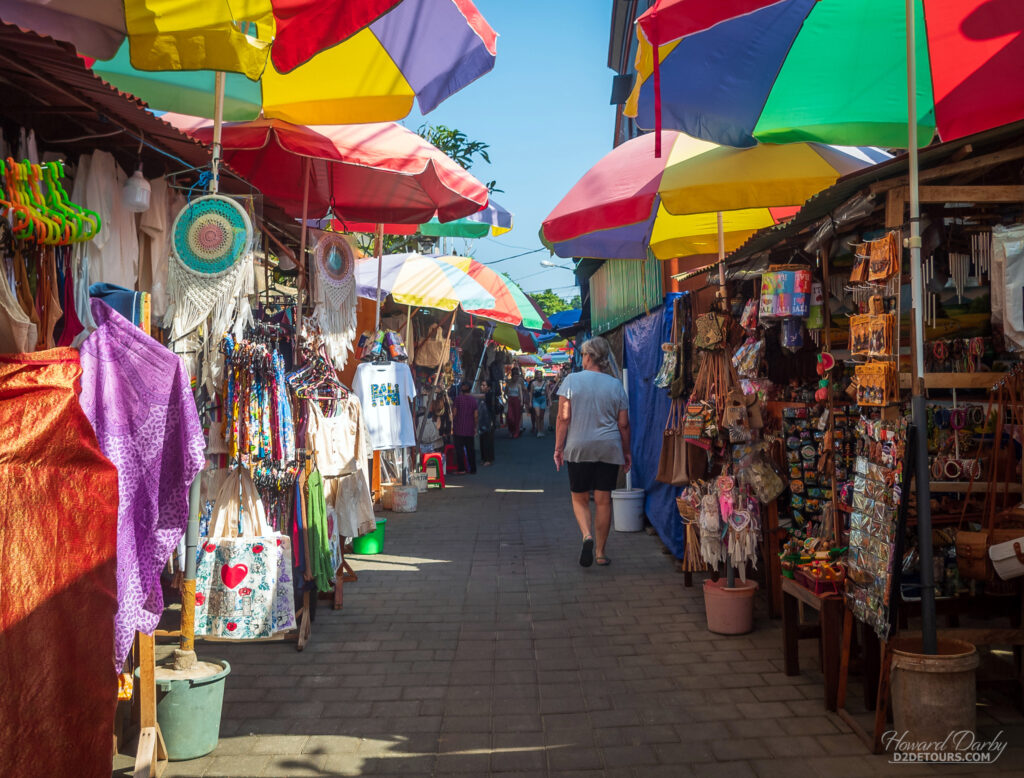 The Balinese follow a form of Hinduism blended with Buddhist and animistric beliefs known as Agama Hindu Dharma and each village must have at least three temples (pura – a Sanskrit word for walled enclosure):
Pura Puseh – the temple of origin dedicated to Vishnu (the Preserver). These temples face Mount Agung and are situated on the highest point in a village;
Pura Desa – the village temple, centrally located, is dedicated to the god Brahma (the creator);
Pura Dalem – the temple of the dead, dedicated to Shiva (the destroyer) faces the ocean and is erected in the lowest part of a village. Gastly, fanged creatures generally adorn these temples.
In addition to the village temples, every family, clan, organization or profession has a temple or shrine. They are in the rice paddies, markets, on the beach, along rivers, hidden in caves, literally everywhere. There are very strict rules for entering a temple (the rules don't always extend to the complex, just the actual temple). Both men and women need to cover their shoulders and knees and women may not enter if they are menstruating (there is actual signage to that effect) which apparently stems from an ancient custom that stipulates blood from any source cannot be spilled within a temple.
At the risk of sounding ignorant, you can kind of get "templed-out" in Ubud. A couple of highlights were firstly the Saraswati Temple, built in 1951 in honour of the goddess of learning, literature and art, Saraswati. We did not enter the temple proper, just appreciated the intricate carvings on the exterior and the water garden.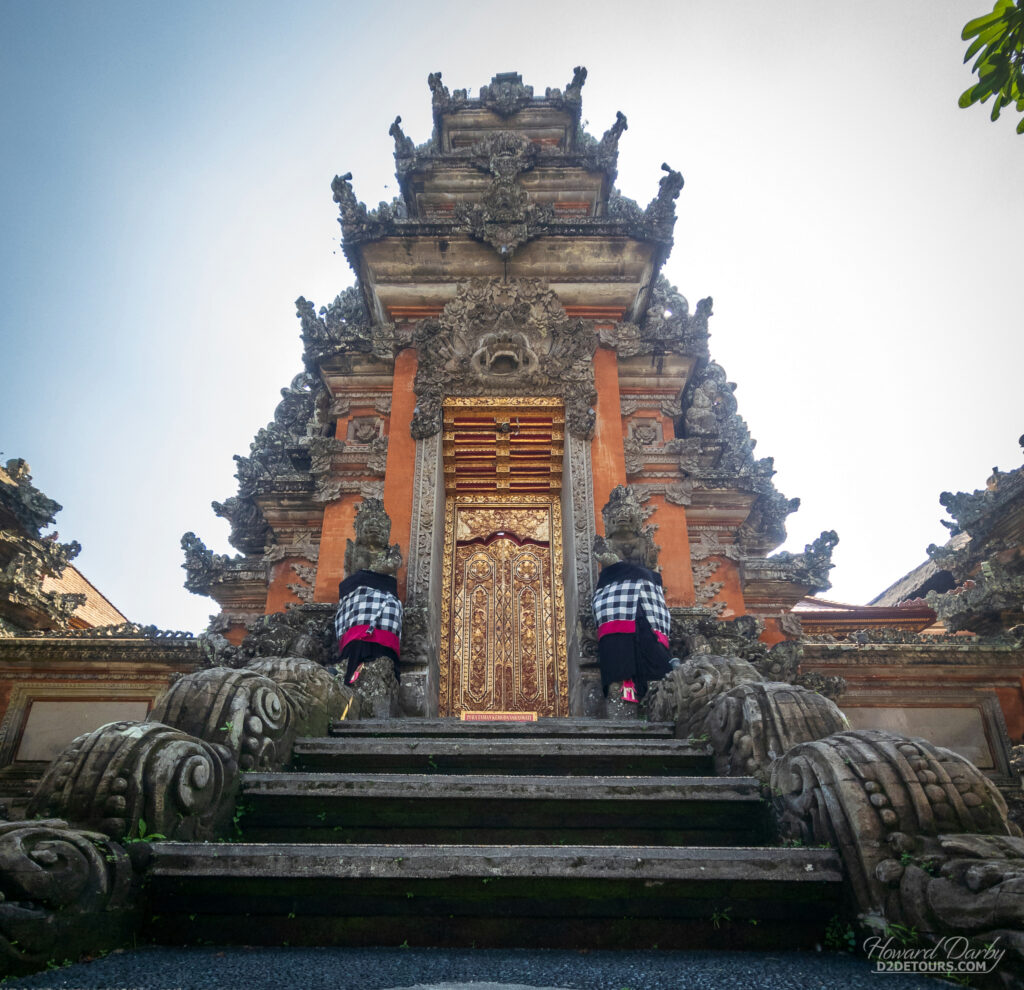 And secondly the whole complex of Puri Saren Agung, which was the official residence of the royal family until an earthquake in 1917 destroyed most of it. What stands today is a reconstruction from 1928.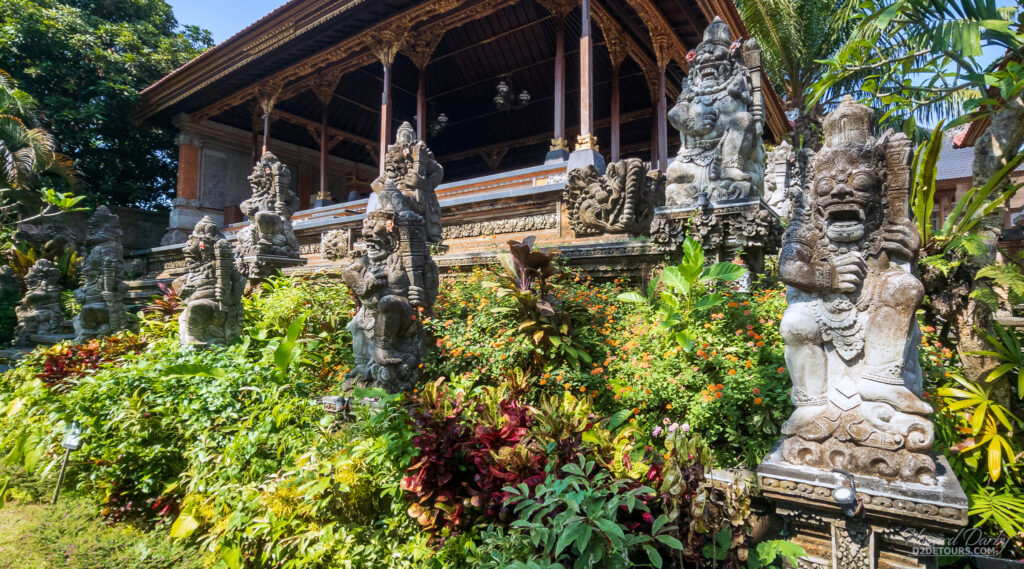 About a 15 minute drive from the center of Ubud is Goa Garba, an ancient cave dating from approximately the 12th century, that also served as a pasraman (school) for the king's children. Hidden in the jungle beside the Pakerisan River, it's below the hindu temple, Pengukur Ukuran, on which we could find virtually no information, other than its name. A small entry fee of 30,000 IDR/pp ($2.15 CAD) included a sarong for both of us to cover our knees.
Harmony is a hallmark of Balinese culture. Canang Sari are small daily offerings meant to express one's gratitude for the peace that has been given to the world. Made from palm or banana leaves, these small woven baskets filled with rice, snacks, sweets, flowers, and a stick of incense (or sometimes a cigarette) are left at not only temples and shrines, but on the sidewalks outside shops and homes, so you need to be mindful of where you step as you wander the markets, not just in Ubud but everywhere on the island.
We found our own little bit of harmony along the Sweet Orange Trail. Across the street from the Daily Baguette, which by the way had delicious cookies, is a small footpath that takes you off the busy sidewalks of Jalan Raya Ubud (the main street in Ubud) and into rice fields.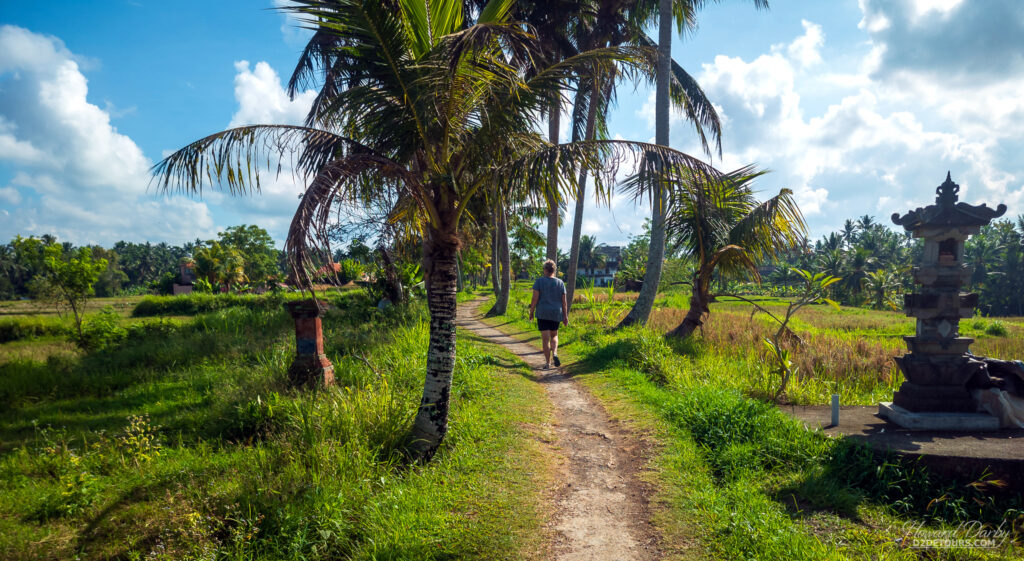 Total serenity with trickling irrigation canals, birds, butterflies, and geckos, who would have guessed this was just steps from the grit and grime of Ubud. It is a very short walk, maybe 30 minutes round-trip, but was absolutely lovely.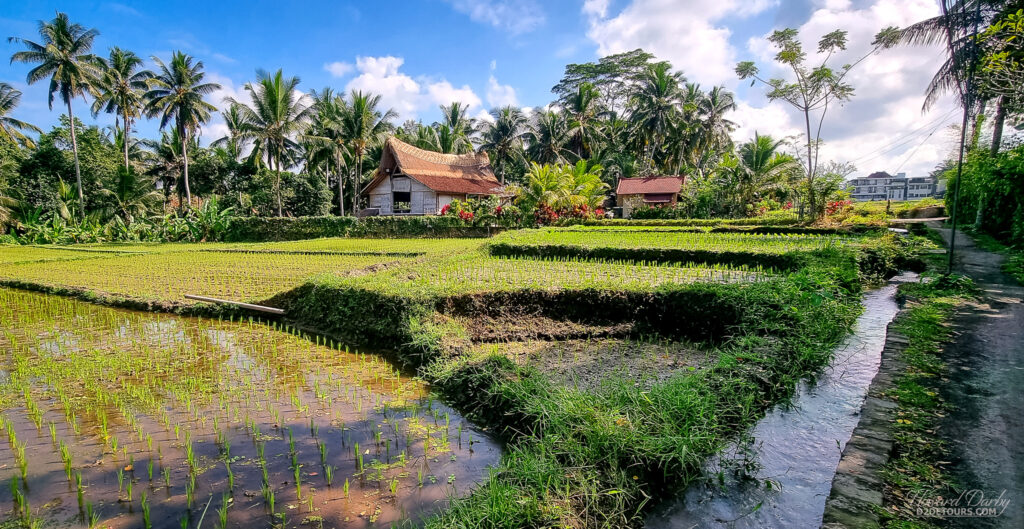 Us – Honestly, Bali was a disappointment. While there are some spectacular opportunities for diving, and it is undeniably beautiful, it is overrun with tourists and totally commercialized. One of their most iconic, and sacred temples, Pura Lempuyang (also known as the Gateway to Heaven) has become just an Instagrammable moment with an entrance fee of roughly $10 CAD and a wait time to get a picture of often 2-4 hours!!! And that's just one example. Our impression (and granted we only saw a small portion of the island) was that like Canadians go to Cancun for a cheap holiday, Bali is the equivalent of a Mexican holiday for Australians (who account for nearly 30% of the international visitors) and if you spent your time in a resort you would likely agree it's everything the travel brochures say. Unfortunately, when you step away from those complexes it feels like a claustrophobic paradise, struggling under the weight of tourism. Off to Laos!
Restaurants – Our favourite restaurants were all in Amed, although to be fair we cooked for ourselves almost exclusively while in Ubud, and Bali Belly certainly affected our eating habits in Candidasa.
The Galanga Restaurant, a lush garden beside the road, is owned by a husband and wife (Indonesian and French, respectively) whose culinary styles are reflected in the menu. I tried a traditional Karangasem dish, Belayag Tlengis, which is tomato tempeh (tempeh is an Indonesian staple, traditionally made from fermented soybeans), potatoes, black beans, rice cakes, mushrooms and fermented coconut pulp, topped with a coconut sauce and lime leaves. It was an interesting combination of flavours (the fermented coconut was both a texture and taste experience) beautifully presented in a banana leaf. Howard finished his meal with Chocolate Mi-cuit (French for half-baked), a molten chocolate cake served with homemade coconut ice cream.
One of the more upscale restaurants in Amed, our dinner (two entrees, dessert and pop) was a whooping $23 CAD. For comparison, the restaurant Food & Friends, which would be considered casual dining, and was very good, was $14 CAD for an appetizer, a chocolate milkshake, two entrees and a coke.
Invariably, regardless of how traditional a restaurant's menu, pasta is one of the options. If I had to hazard a guess as to why I think it may be a way of catering to "western" appetites with locally available ingredients. In Amed, Gusto Resto is an Italian restaurant specializing in pizza and homemade pasta and I have to say their carbonara was delicious, as was their complimentary garlic and eggplant spread.
Speech – Indonesian (Bahasa Indonesia), a language similar to Malay, is the universal language of Indonesia, taught in school and used in government institutions. Given that the country is composed of thousands of islands, it's no surprise that different dialects abound. The island of Bali recognizes two official languages, Indonesian and Balinese, although given the volume of tourists pouring onto the island, English might be considered an unofficial third language –  everyone with whom we interacted spoke English. Nevertheless, attempting to throw out some basic words in conversation was always greeted with a smile.
Om swasti astu – Hello (in Balinese culture to be as polite and respectful as possible you should accompany this greeting with your hands in front of your chest, palms together and fingers pointed up – as if you were praying – and a slight bow);
Pamit dumun – Good bye;
Tempat – Please;
Susksma / Susksma matur – Thank you / thank you very much;
Suksma mewali – You're welcome;
Nyak – Yes;
Sing – No;
Amurayang – Excuse me;
Ampura – I'm sorry.