We both agree we are at our happiest when we are near water, which is no surprise for Howard as he grew up in Vancouver on Canada's west coast, and I suppose for me it was the lack of water growing up on the Canadian prairies that makes me appreciate it.
Our fondness for water led us to becoming certified PADI divers, and Fethiye is one of several excellent diving locales along the Mediterranean coast of Turkey. One of our friends describes diving as the closest humans can get to the sensation of flying and I agree that's a rather apt description for floating through the watery landscape.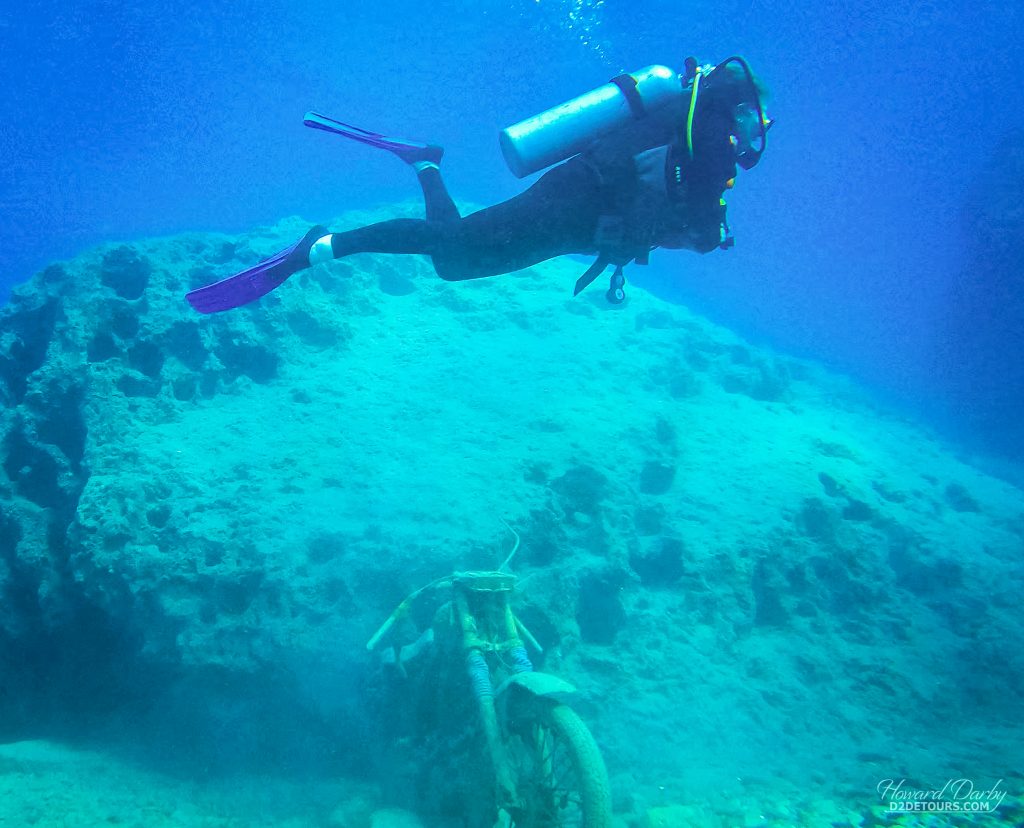 The Mediterranean is not considered a tropical sea, although with climate change its temperature is rising faster than the global average and several tropical species have invaded, taking root. In particular the lionfish, which, while beautiful, is quite dangerous with venomous spines lining its back. More problematic is its voracious appetite and with few natural predators it is leading to serious consequences for local fishing industries. Because the Mediterranean is not tropical it has few colourful fish, instead its turquoise waters offer caves, crevices and other interesting topography, with pretty good visibility.
There are several dive shops operating out of the Fethiye marina, but we settled on the Elite Diving Centre and were quite happy with our choice. The cost of diving was a delightful shock to us. Most of our diving has been in Hawaii or Mexico where typically we expect to pay upwards of $300 (CAD) per person for a day of diving. Here we paid ₺200 TL ($30 CAD) per person which included all of the equipment for two dives plus a hot lunch!!! Needless to say, we have done several days of diving during our stay in the area.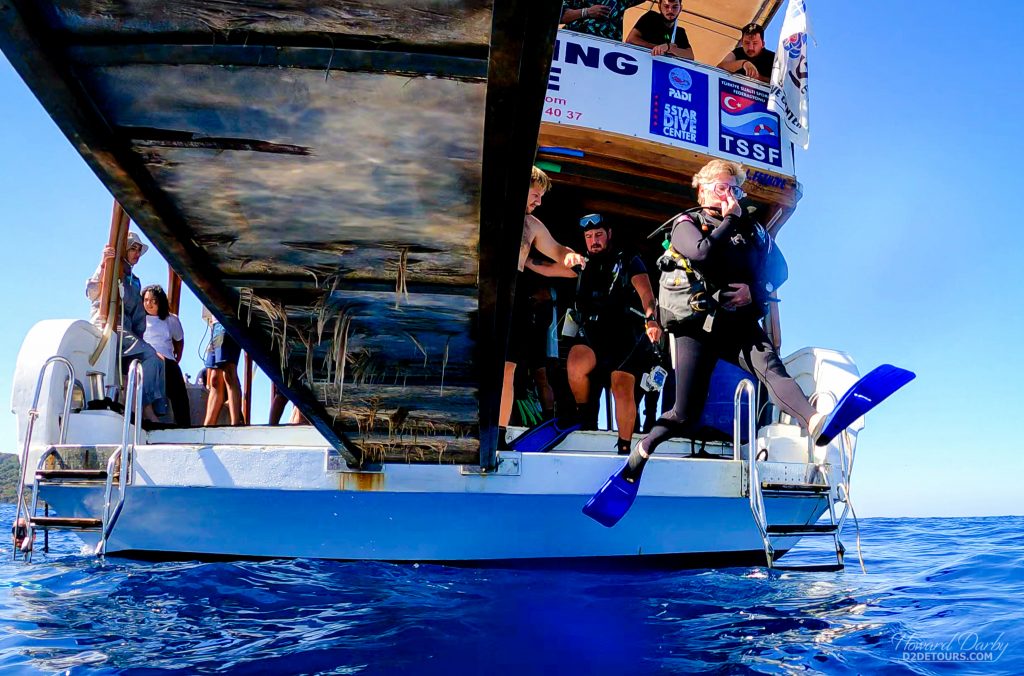 Alongside its operation for certified divers, Elite also offers a diving experience for beginners. This type of introduction to diving is what we tried in Thailand several years ago and were hooked. As a beginner you are briefed on all of the equipment and then under the supervision and control of a dive instructor you get the chance to descend into the depths (about 12m/40ft) in a completely safe manner. It is a really fantastic way to try this sport before you go to the time and expense of getting certified.
We are still relatively new divers (we had about 24 logged dives before this trip) but with Elite's low cost this was a great way for us to hone our skills and not break the bank! It's probably a good idea to have Advanced Open Water certification for this area as on all three days we dove, the first dive was down to a depth of around 30m/100ft.
Probably the most interesting dive was maneuvering through the narrow "Three Tunnels" site.
A day of diving with Elite starts with the experienced divers doing their first dive and then the boat heads to Dalyan Bay for the beginner divers. The Bay is beautiful and was a lovely spot for us to enjoy our surface interval between dives by floating in the warm water and sunshine. During the moorage in Dalyan Bay, everyone on board was provided with a hot, buffet style lunch before we headed out for the second experienced divers dive. Other than going to Dalyan Bay, Elite selects their dives sites each day based on weather and unfortunately we couldn't get to one of the better known sites in the area (Aladdin's Cave) because the water was too rough. Regardless, we still had six wonderful underwater adventures.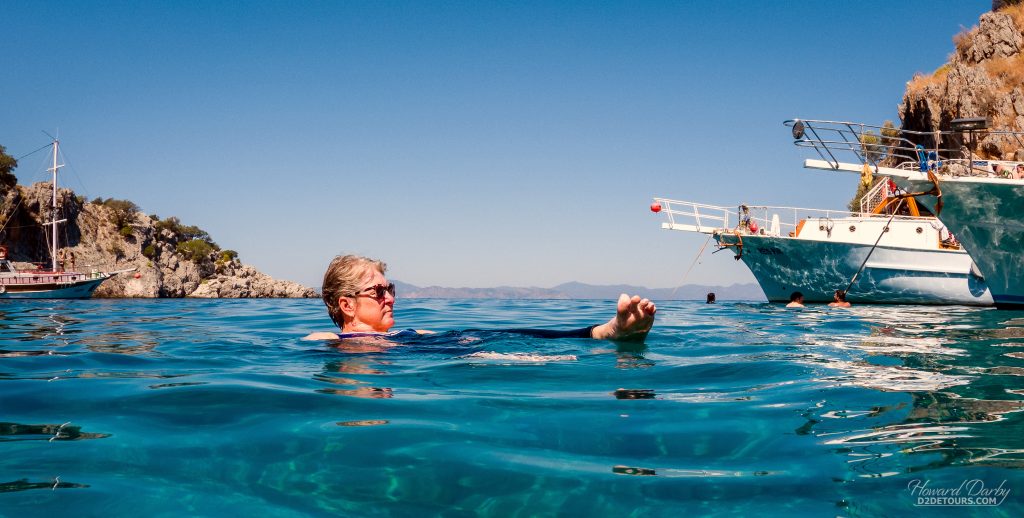 We've created a short video highlighting the scuba diving in Fethiye: