We were sadly mistaken in our assumption that Bulgaria was going to be tolerant heat-wise. The country is in the midst of a heatwave and we've been enjoying 36+°C temperatures, which is 10-12°C warmer than normal for July. Plovdiv, where we head next, is expected to be in the 40's – thankfully our Airbnbs have air conditioning!
Incredible history in Sofia. It is situated on crossroads which linked Western Europe with Asia Minor and the Middle East with the Aegean Sea. It also sits atop a mineral hot spring, so it's no surprise there is evidence of human habitation spanning 7000+ years (four graves dating back 8000 years were recently discovered in the Slatina suburb). An actual written record of the City began with Roman occupation in 29BC, at which time it was known as Serdika (or Serdica). It was called Sredets, a play on the word for centre, during the Middle Ages and in the 14th century the Church of St. Sophia (which was built during the 6th century on the site of a 4th century church and crypt) bestowed its name on the City. Why the difference in spelling? "Sophia" is Greek for wisdom and from what I could glean, Sofia was simply the Bulgarian phonetic translation. Sofia was one of the first Roman cities to recognize Christianity as an official religion in or about 311 AD and there are several churches in the area that are definitely worth a visit.
The Glagolitic alphabet, which later became the Cyrillic alphabet, was developed during the 9th century by Bulgarian missionaries tasked with translating the New Testament into something the locals could understand. According to one tour guide it's a bit of a sore spot with Bulgarians that the Cyrillic alphabet has become commonly known as the Russian alphabet.
While Bulgaria is not an obvious destination for North Americans, it has a thriving tourist industry. It is a country of approximately 7 million people and in 2019 had 12 million visitors! There are casinos everywhere, almost like Timmies in Canada, and we learned that Bulgaria has become a popular gaming destination, particularly with the Turks as gambling is illegal in Turkey. It is also gaining a reputation in medical tourism with dental work topping the list of procedures – who knew!

Dollars – We averaged about $78 per day Canadian ($62.52 USD / €52.70), which kept us well under our $110 per day budget, for a total of $1,095 for our two weeks in Sofia. That extrapolates out to $2,346 per month ($1,881 USD / €1,585).
Our Airbnb accounted for half of our expenses. It was a one-bedroom apartment a couple of blocks north of the centre of Sofia and within walking distance of most of the sights. It was located in a new building with all new furnishings and air conditioners in both the living room and bedroom (very much appreciated in the heat). It also had great Wifi and a large TV, so perfect for streaming on the Firestick which kept us entertained and up-to-date on news and the Olympics when we weren't out exploring. You can view the Airbnb listing by clicking here. At the time we rented, with the weekly discount, we paid $38.79 per night Canadian ($31.10 USD / €26.21).
Our other main expenses were:
Restaurants which were generally casual establishments with sandwiches, wraps, soups or other simple fare;
Sightseeing (entry fees to museums and our trip to the Rila Monastery); and
Groceries for breakfast, snacks and light dinners.
Environment – Sofia still shows the remnants of its 40 years as a communist country with many of the non-government buildings being dull, ugly, blocks of concrete. But there certainly was some new construction mixed in, like our Airbnb. We were only a few blocks from the Women's Market which is akin to North American farmers' markets with fresh seasonal fruits and vegetables and extremely inexpensive. One day we bought some of the best peaches we have ever tasted and paid under $1 CAD for three. Be forewarned though, the vendors will pick and bag their produce for you and do not take kindly to you pointing to the piece you want – we were angrily waived away from one stall when we tried to do that! Because the stalls only had seasonal items our choices were somewhat limited, it was mainly tomatoes, zucchini (which Howard thinks is vile), potatoes, eggplant, peppers, peaches and cherries. Everything we bought was delicious though.
We were also within easy walking distance of all of the major historical sites and Vitosha Boulevard, a pedestrian-only street and the main commercial street in Sofia, full of restaurants and shopping.
Tips, Tricks & Transportation – Apparently many of the residents of Sofia head to the Black Sea in the summer leaving the City very quiet. Unlike Italy where this type of exodus often closes many restaurants, everything here was still open and we thought it was probably a great time to be in the City.
The tap water is safe to drink in Sofia and if our Airbnb is any indication, getting hot water is not a problem. In fact, we needed to be careful when using the hot water because it was scalding! As mentioned above, Sofia is located on a mineral spring and many of the local residents get water directly from the "Hot Springs" located next to the Banya Bashi Mosque just north of the Sofia History Museum. There are also some smaller drinking fountains in front of the History Museum. It's a bit odd drinking warm water, but we didn't notice any unpleasant taste or smell and if you filled your water bottle and put it in the fridge it soon became very refreshing.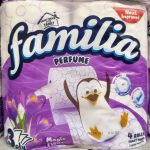 The Women's Market is definitely your best bet for fresh, in season fruits and vegetables, but for general groceries (including wine!) the Billa chain of stores was great. Reasonable prices and they seem to be everywhere. FYI, if you're using google maps to find a Billa store, search for supermarket, not grocery store. Staying in an Airbnb for two weeks required us to buy additional toilet paper and weirdly (at least to us) Bulgarians seem to like scented toilet paper, with scents like lavender or peach. Toilet paper doubled as Kleenex for us when nothing else is available, and the scented paper was rather overpowering and a tiny bit nauseating.
Sofia has an excellent, modern metro with stations covering much of the City. A single ticket is 1.60 BGN ($1.20 CAD) and one ticket will allow you to ride the metro in any direction. The metro is well connected to the main bus station and the airport. We had planned on taking the metro from the airport when we arrived but because our flight was delayed and we arrived close to midnight we took a taxi. We did take it to the bus station for our trip to Plovdiv and it worked well, even with us dragging our suitcases aboard.
One final note, we booked our bus trip to Plovdiv online thus avoiding the lines and confusion at the bus station, and the website was in English. If you opt for this method you will need to print out your ticket and we found Print Mania nearby where we could print things for 0.15¢ CAD/page.
Out and About –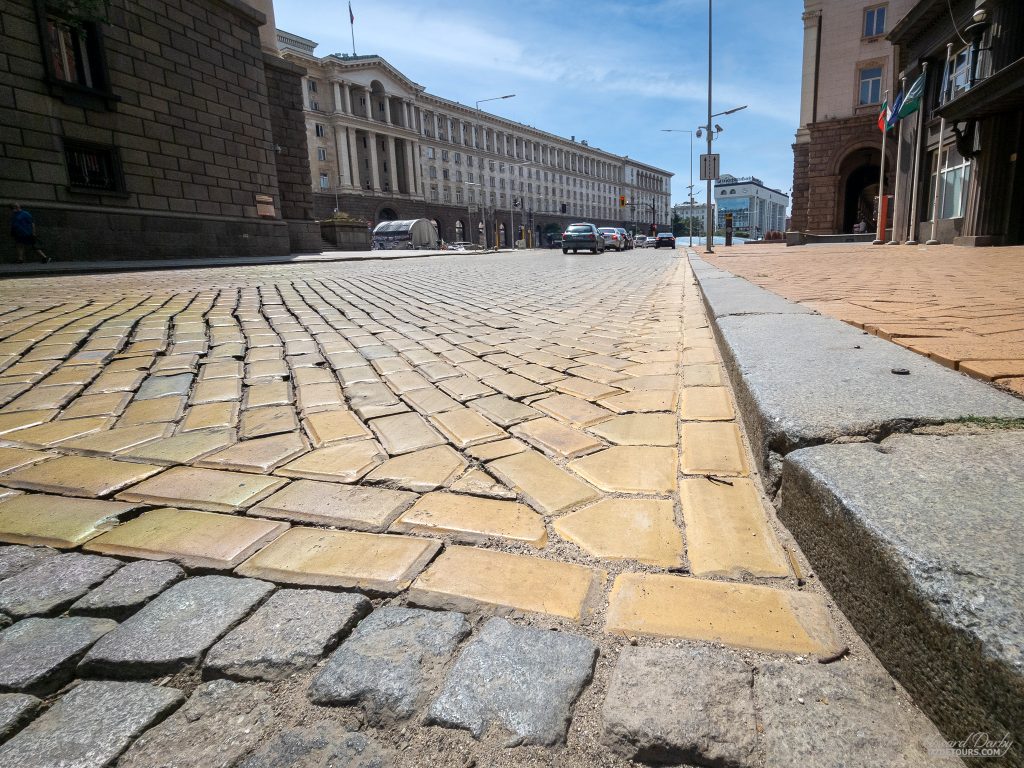 If you see a yellow cobblestone road in Sofia you are probably in the vicinity of something important. The history of the cobblestones is quite interesting, but too hard to summarize here so if you're interested, read this link. It's quite the story, including how the government covered-up the cost of the bricks because they were afraid of public reaction.
One of the first things we did in Sofia was join the Free Sofia Walking Tour, which we would highly recommend. It was a couple of hours in length and took us around to all the major sites with our guide providing interesting and often amusing insight into Sofia and her history. The tour walks you around to the various sites but you don't go into any of them so we visited several of the sites ourselves over the next several days. We enjoyed both the Archeological Museum (10 BGN / $8 CAD), and the Sofia History Museum (6 BGN / $4.50 CAD). The Sofia History Museum is housed in a massive old bath house (above the mineral springs) and many of the residents would prefer that it be converted to a bath house once again.
The Necropolis Museum beneath the Church of St. Sophia was particularly interesting – tombs and mosaics from the Roman and Byzantine eras. There is no entry fee to enter the Church itself (as it is still a functioning house of worship) but once you head down the stairs to the necropolis there is a ticket booth (6 BGN / $4.50 CAD).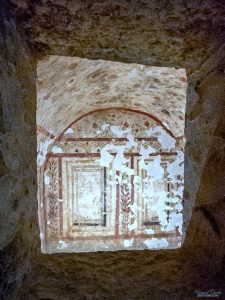 The St. Alexander Nevsky Cathedral is stunning. Until 2000 it was the largest finished Orthodox Cathedral in southeastern Europe (it can hold 5,000 people) and is an iconic symbol of Sofia.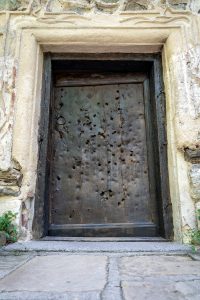 We debated about renting a car and taking a day trip to the Rila Monastery but another one of the many side-effects of Covid has been the lack of available rental cars thus driving up the prices and the cost of renting a small car for the day was ridiculous. Fortunately, through Viator, we found a local tour company that was offering a reasonably priced shuttle service up to the Monastery as well as a stop at the Boyana Church on the outskirts of Sofia and opted for that. The Boyana Church (10 BGN / $8 CAD) is a tiny church famous for its frescoes. It was originally built between the 10th and 11th centuries, with some additions in the 13th and 19th centuries. It was closed to the public in 1954 to allow for restoration and partially reopened in 2006 – you are only allowed access to the lower floor. The original frescos date from the 11th and 12th centuries and were painted over in the mid-13th century. The restoration work shows both layers and has brought the vibrant colours back to life. Churches in Bulgaria often have very low doorways which served two purposes, you were forced to bend over as you entered encouraging deference, and these small entries prevented invading forces from riding their horses into houses of worship which the Ottoman Turks were wont to do.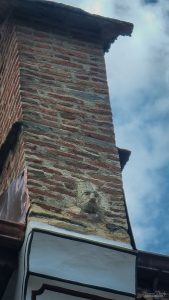 From the Boyana Church we left Sofia and drove approximately 2 hours to the Rila Monastery, passing field after field of brilliant sunflowers – Bulgaria is one of the largest producers of sunflowers in the world. The Monastery was founded in 927 AD and was then re-established at its current location in the 14th century. It is a beautiful spot, nestled in a valley in the Rila mountains. The Monastery's church was built in the mid-19th century and its architect carved a lasting self-portrait into one of the columns in the courtyard – Bulgaria's first selfie! The frescos cover every inch of the church both inside and out and are spectacular. There is no entry fee to the Monastery or the church but the excellent museum on the grounds does have a small admission fee (8 BGN / $6 CAD). Rafail's Cross in the museum is an exquisite carved wooden crucifix. The Rila Monastery is described as a spiritual touchpoint and often referred to as the Bulgarian Jerusalem. It is a worthwhile trip from Sofia. Driving in Europe is often a hair-raising experience for North Americans who are used to wide, straight stretches of road, and the last half of the drive to the Monastery was no exception. It was a winding, twisting, single-lane road on which our driver was regularly exceeding the speed limit by 25-30km!
The Rila Monastery is where I encountered my first experience with a squat toilet – I fear in this part of the world it may not be my last!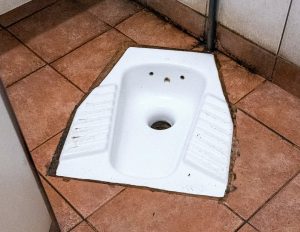 Us (our thoughts on the area) – I have continued to enjoy many wonderful rosé wines and tried a white one with the english translation from the back describing it as having a "long and lasting aftertaste" which I thought was just an imperfect translation of a positive descriptor – it was accurate and not positive. Perhaps I'll stick to rosé.
Do we feel the need to visit Sofia again? Probably not, but we did enjoy our two weeks in the City. Although it seems to still be trying to shed its communist shadow and the people often appeared to be downtrodden and not overly friendly, in particular restaurant and retail staff who for the most part treated customers as an inconvenience, there were bright spots. It has lovely parks, some good museums, all the major sites are within easy walking distance from the city centre (as long as you watch your footing on the sidewalks), has an extensive, modern metro system, and despite the guide on our Sofia City Tour dismissing the roman ruins of Serdika as a poor attempt at reconstruction, anytime I can stand where countless generations walked before, I'm pretty happy. Off to Plovdiv..
Restaurants – We have fallen into the habit of eating two meals a day – breakfast and a midday meal. Breakfast is always in our Airbnb and our midday meal might be in a restaurant or in the Airbnb, depending on our mood. Generally in the evening I enjoy a glass (or two) of wine and Howard finishes his day with chocolate. He has tried several different kinds of chocolate bars and some were better than others but for the most part they've all been yummy and, just like everything else here in Bulgaria, the prices can't be beat.
For some inexplicable reason, burgers are a big deal in Sofia. One of the stops on the Balkan Bites Food Tour was Skaptoburger, which was delicious. Boom! Burgers had even better reviews than Skaptoburger so we tried it one day as our midday meal and it did not disappoint. Perhaps one of the messiest burgers I have ever tried, but my oh my was it good. They also served milkshakes made with chocolate ice cream (instead of using chocolate syrup) which is Howard's benchmark for a good milkshake. It was certainly not an inexpensive restaurant but clearly business is "booming" as we noticed a constant stream of takeaway orders being picked up by local food delivery services.
Another find from the Balkan Bites tour was Supa Star.  Homemade soups, with choices that vary from day to day, but they always serve Tartator Soup, Bulgarian cold cucumber soup with yogurt as its base ingredient. At first glance it seemed a bit yucky, but actually was very tasty and a great meal choice on a blistering hot day.
Vitosha Boulevard is full of restaurants with most of them offering great outdoor seating areas and English menus. Smaller, local restaurants tended to be down side streets and some very good choices were the Rainbow Factory and Ninja Bowl – that one might have been our favourite, fresh ingredients and really inexpensive.
Speech – We found very few people who could speak English, but we could always make our wishes known. The Intrepid Guide has an excellent list of 120 useful Bulgarian phrases, along with pronunciation.
The basic words we used were:
Molya – Please;
Blagodarya – Thank You;
Dobro Utro – Good Morning;
Dobar Den – Good Afternoon;
Dovizhdane – Goodbye;
Govorite li Anglijski? – Do you speak English (I often just said "Anglijski?" and either received a yes or no in reply);
Da – Yes;
Ne – No;
Kolko Struva? – How much does it cost;
Smetkata, Molya – The bill, please (in a restaurant);
Voda – Water;
Izvinete Me – I'm sorry.
Additional pictures from our time in Sofia (click to enlarge):