I'm so glad Howard has no reservations about driving in foreign countries, especially when they drive on the right side of the road, as it often affords us the opportunity to get off the beaten path. On our day trip from Plovdiv we drove a couple of hours north to the Buzludzha Monument (also known as the Monument House of the Bulgarian Communist Party) built on Buzludzha Peak, near Kazanlak. The top of the peak was leveled to provide a stable foundation, then 70,000 tons of concrete were hauled up the mountain to construct this mammoth structure! Built between 1974 and1981 it commemorates the 1891 socialist movement which led to establishing the Bulgarian Social Democratic Party, the precursor to the Bulgarian Communist Party and while the exterior may be dull and drab, the interior walls were apparently fully decorated with glass mosaics. Maintenance on the site ceased with the 1989 fall of communism in Bulgaria and entry to the building is now prohibited due to the hazardous conditions inside. It's a rather eerie place. In 2015, the Buzludzha Project Foundation was formed with the intent of restoring the building to its former glory, though funding has posed a problem.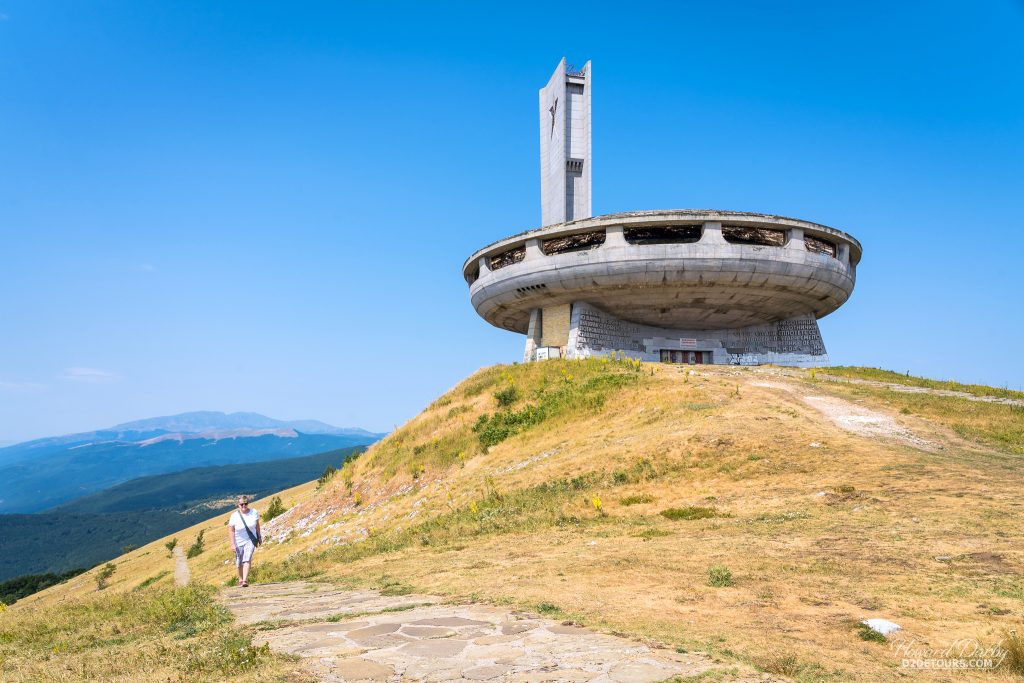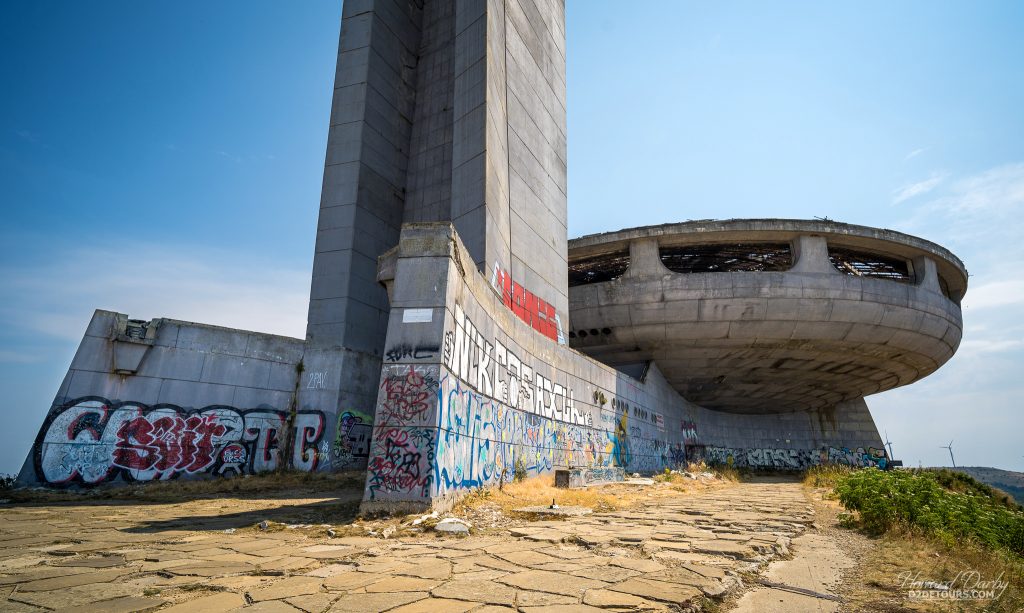 Farther down the mountain, rising from the ground, are giant hands holding torches – another monument to socialism.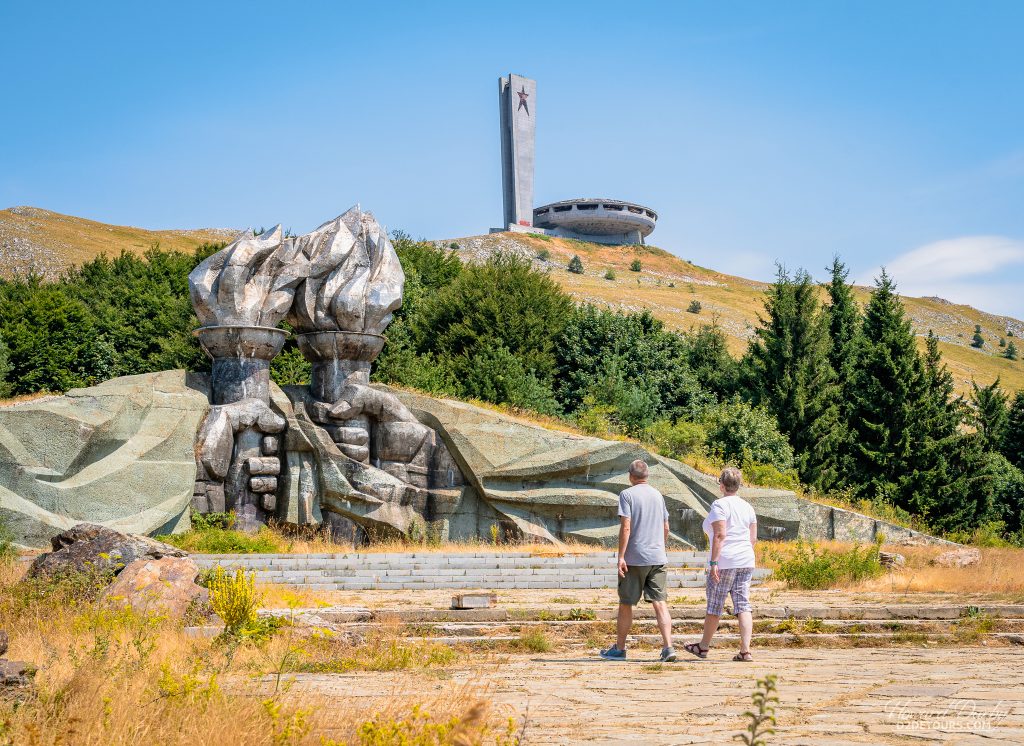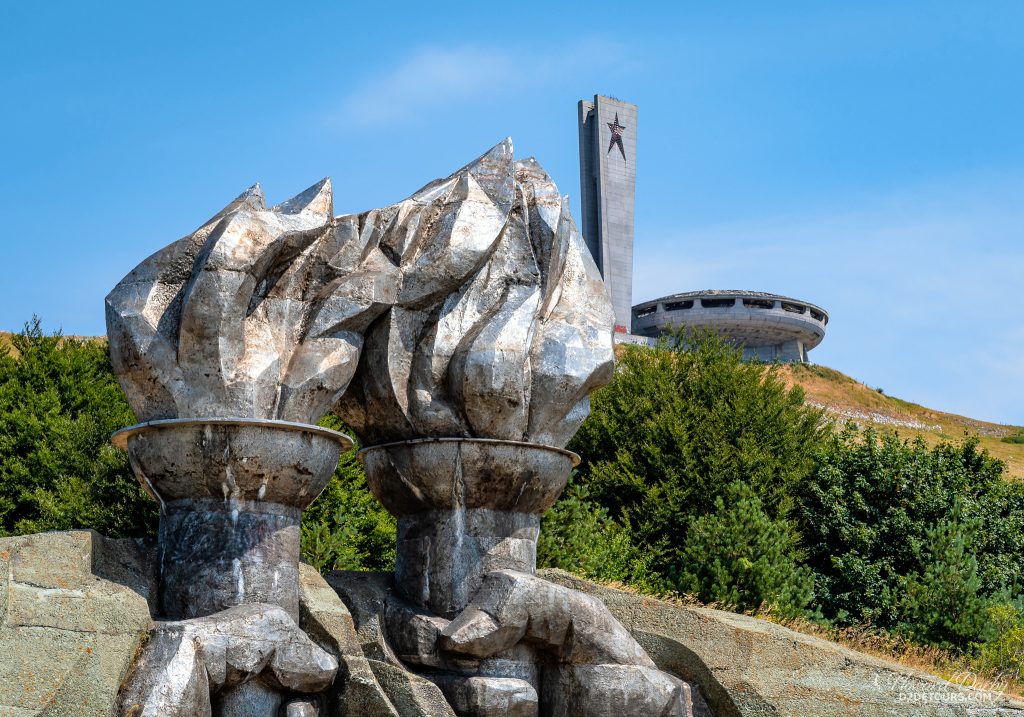 Other than the crumbling socialist monuments there were a couple of other sights in the area that we wanted to visit too. From Buzludzha we drove west toward Shipka on a narrow, tree-lined road on which we were never able to drive faster than 30kph because of the extent and depth of the potholes! Other than this one stretch of road, the highways were very good. Fortunately, we met almost no oncoming traffic and could easily, albeit slowly, maneuver our way through this obstacle course, to arrive at the Liberty Memorial (Shipka Monument) on Shipka Peak which commemorates victory in the Russian-Turkish Liberation War (1877-1878) and liberty for Bulgaria after five centuries of Turkish occupation. Standing 32.5 meters high, with 890 steps leading up to the top, this monument is visible for miles.
Our final stop on this road trip was the Memorial Temple of the Birth of Christ, or more commonly known as the Shipka Memorial Church. Consecration of the Church in 1902 coincided with the 25-year anniversary of the four Battles of Shipka Pass during the Russian-Turkish Liberation War. The bells, the heaviest of which weighs 12 tons, in the 53m high bell tower (which was unfortunately covered in scaffolding for restoration work during our visit), were cast from cartridges collected after the Shipka Pass battles. The entire church is a gorgeous structure.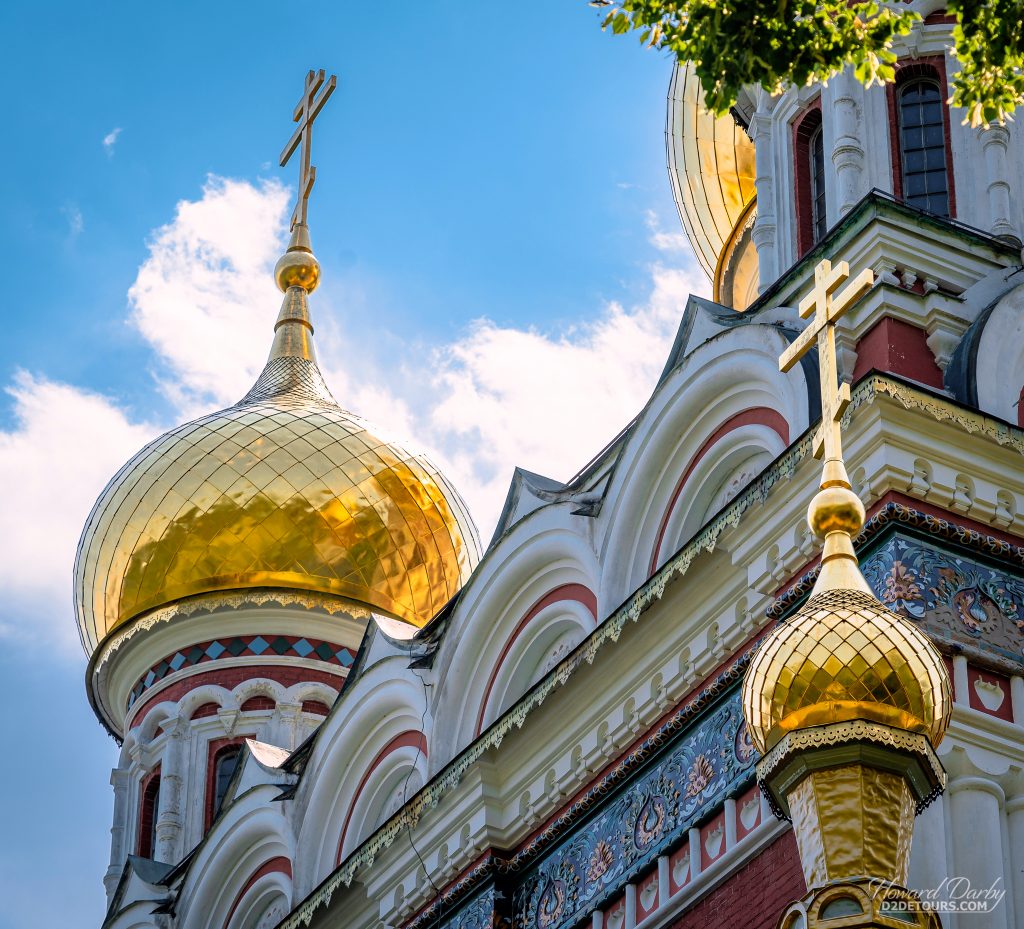 We've created a video of our time in the Shipka region to help capture the magnitude of these monuments:
We visited these Shipka sights while staying in Plovdiv. You can view our full Plovdiv report which includes costs by clicking here.